---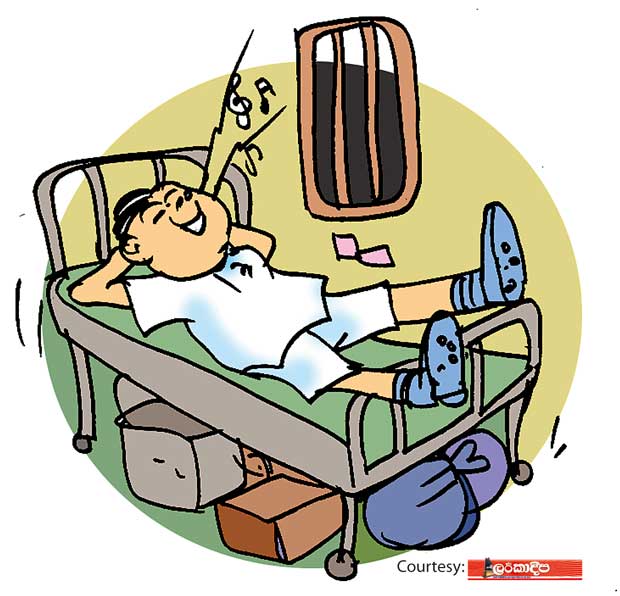 A former politico who is supposed to be serving a sentence passed by courts is said to be having a cushy time at a secluded place.

The politico who has been transferred to this 'secluded place' for treatment for a spinal problem is often seen doing his morning workout in his running shoes, they say.

He is allowed to have an unlimited number of visitors – another exclusive privilege extended to him, they say.