---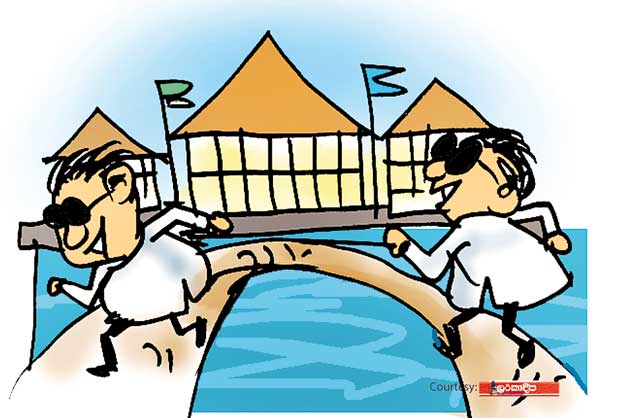 There is a Diyawanna member who is referred to as 'come and go' these days.

This 'come and go' who is highly upset over a court case he is involved in hardly takes any interest in the ongoing council business and his main purpose in attending the council is to seek help from certain political authorities to find a way out of his present predicament, they say.

On certain days he would walk into the chamber at some odd hour and would disappear soon afterwards.

All his attempts to meet government bigwigs have failed so far, they say.