---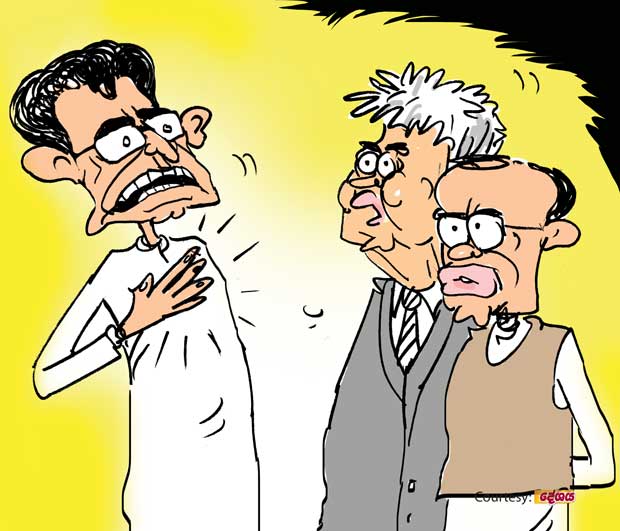 Most purohitas and Diyawanna members in yahapalanaya appear to be highly disillusioned over their own lot and the showing of the government and some of them have begun giving vent to their feelings even at high level official meetings, they say.

For example, a certain purohita – a partner in yahapalanaya coalition who has always been quite articulate about national issues in particular had at a recent meeting of the top team candidly expressed his disappointment at the government's two and half year – track record. He had told the Top Two at this meeting that they had to accept the reality that they had miserably failed either to fulfill the promises they held out to the people or to put the country's economy on the right track.

Now that at least one purohita has given it straight from the shoulder, some of his colleagues on the same wavelength with him hope that it would serve as an eye opener for those in the highest echelons!