---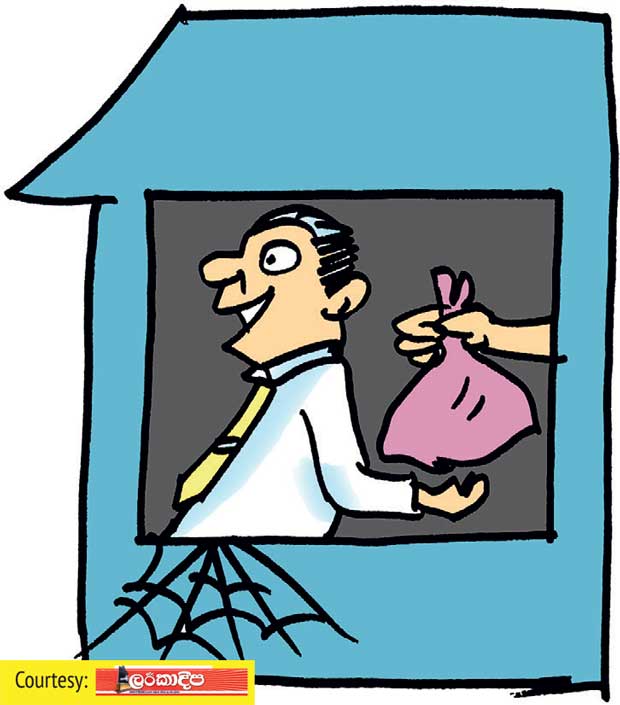 This white collar one, the acting head of a government establishment has been transferred out. However, staying on, he is continuing to collect kickbacks from supplier-companies as usual, employees say.

The man was served with the transfer order on a recommendation made by a high decision-making body and he is said to have appealed against this order. He is staying put hoping against hope, they say.

This white collar one installed in high office by a former a political authority known to be a corrupt one himself, had made lots of filthy lucre during his godsend stint at this establishment, they say.