---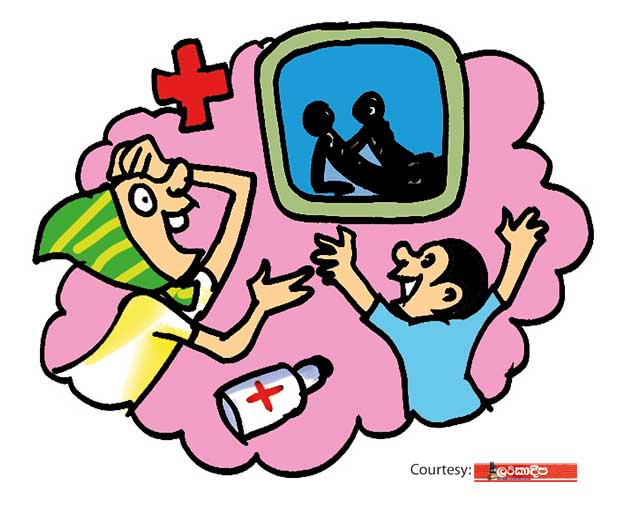 The owners of a certain popular medical centre has made it a practice to screen video films of educative and informative value for the benefit of patients waiting for their tern to consult the medical specialist they have channeled.

The patients watching such a video recently were shocked and embarrassed when lewd scenes from a blue film suddenly appeared on the screen.

It had come to light later that the pen drive owned by an employee of this medical centre contained this porno video. However, the authorities concerned have failed so far to take action against those responsible for screening the offensive material despite complaints made, they say.