---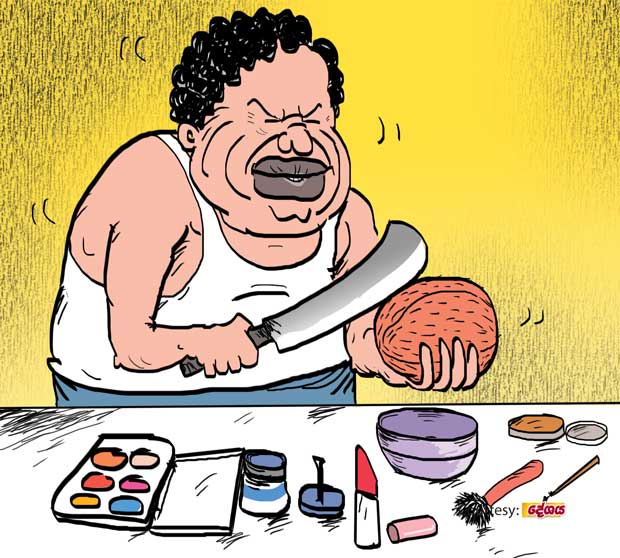 A leading light of the 'joint opposition', a vocal critic of yahapalanaya to boot, has kicked his long standing smoking habit.

When their group met last week, a colleague had teased him saying that he looked years younger with his face taking a new sheen of late.

The politico had said in response giving up smoking was the secret of his 'young-look'
However, dandy prince Panchayudha had immediately contradicted him saying: "You have become more handsome as a result of drinking lots of coconut water at the many coconut breaking rituals held in the recent past."

Meanwhile, a senior Diyawanna member chipped in with the suggestion that their colleague who had become younger and handsomer by drinking coconut water, could surely do more marvels with coconuts. "Let us make him the Coconut Industries Minister when we form our government," he added.

"I was looking forward to getting some portfolio with some relevance to economic development. But you people are trying to foist coconuts on me. What a bad luck has this coconut breaking brought to me!" The member who kicked the smoking habit lamented.