---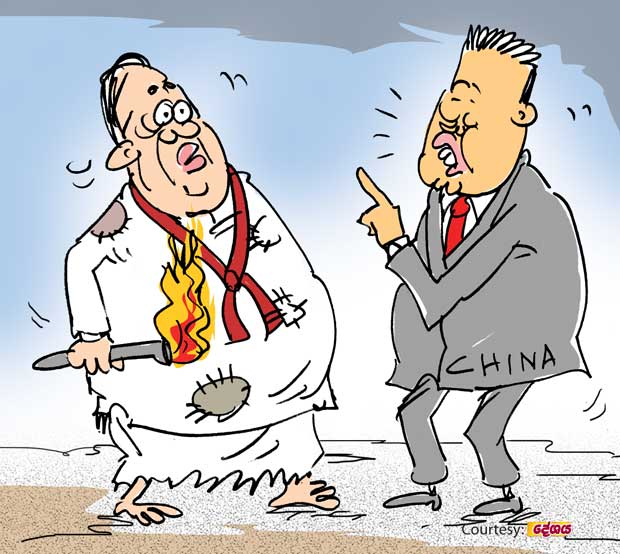 Government of the Dragon Nation has at long last taken up cudgels against the JO leadership for trying to undermine the Hambantota port deal.

The Dragon government which avoided making any adverse comment against their long standing friends now heading the JO has in a surprise move broken the ice, they say.

According to a story making rounds in political circles, the Dragons have got a very valid reason for their immediate provocation.

The fact that the JO which raised a hue and cry against the Hambantota project despite it being a PPP (Public-private partnership) venture, opting to turn a blind eye to the proposal to give India a stake in the Trinco harbor has come as an unpleasant surprise to the Dragons, they say.

Now that the Dragons have conveyed their displeasure to the former strongman through diplomatic channels, the JO leaders are putting thick heads together to find a solution to the problem of keeping the Dragons in their good books while standing pat on their stance on both issues, they say.