---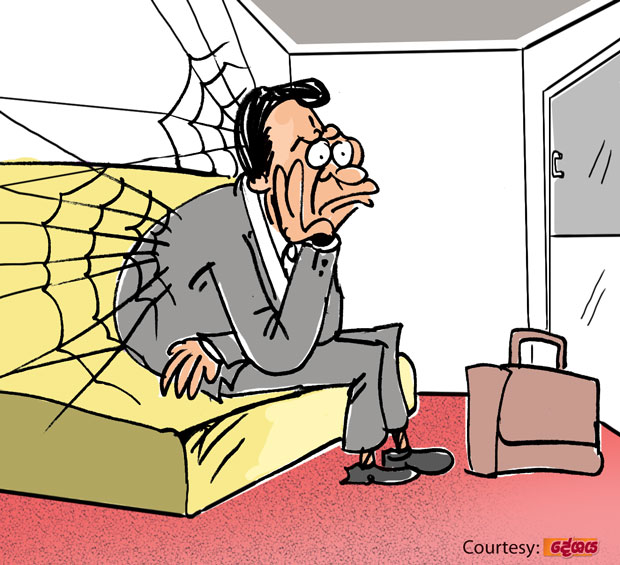 Soon after a certain purohita was assigned a different portfolio at the recent reshuffle, a diplomat from a neighboring country called at his new Ministry to meet him.

This purohita before the reshuffle had told all and sundry that it was his turn to handle the country's relations with the rest of the world. However, when it came, he had to be content with sea traffic. The envoy who turned up at the Ministry at the appointed time, had to cool his heels in the visitors' lounge for about half an hour as the purohita was 'too busy' to receive him immediately. Once inside with the purohita, a grim-faced envoy is said to have briefly stated his business skipping all niceties and left the place in a hurry. Confiding his bitter experience to a local friend later, the irate envoy had reportedly said: "He gave me this shabby treatment on purpose, but if his friend … called over he would have got a red carpet welcome!"

He had mentioned the name of a diplomat of similar status from a 'red' country based in Colombo, they say.