---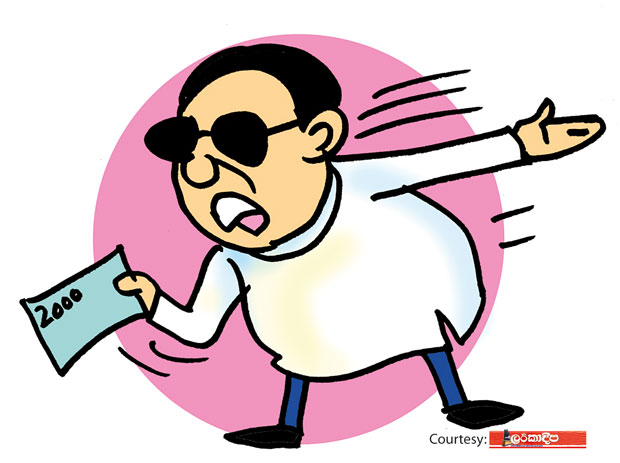 A group of village youth who planned to conduct a 'dansala' on the last full moon day, visited the residence of a senior purohita in the area to solicit a contribution from him.

In fact, the group called at the purohita's residence late in the evening after making it sure that the politico was at home.

The purohita, unhappy that his rest was disturbed, nevertheless pulled out a Rs.2,000 note from his purse and handed it to the leader of the group, saying: "You come in the night asking money. How can I create money at this hour of the night?" A bold one among the youth told the purohita: "Why, Sir, only Rs.2,000! From a big person like you! If your son were present, he would have given us at least Rs.10,000!"

"Yes, that fellow may have given your Rs.10,000 because he is the son of a Minister! But in my case I am the son of Dingiri Banda, a poor farmer," replied the purohita.