---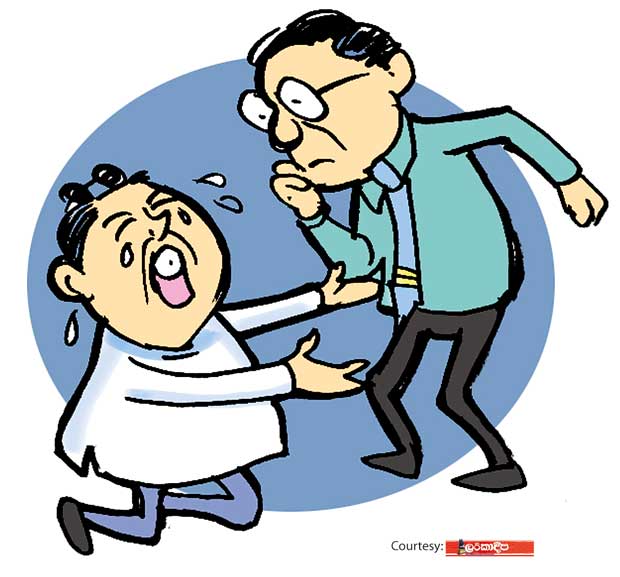 A certain Diyawanna member is said to be spending most of his time in the office of an official connected to a leading political authority whenever the council is in session.

Instead of faithfully following the proceedings of the council this member would visit this office located on the second floor of the august building complex to explain to the influential official the grandiose plans he has chalked out for implementation once he was appointed a purohita.

This member looking forward to getting some portfolio at least at the next reshuffle of the Deputies and State Ones is obviously trying to achieve his ambition through the influence of this official, they say.