---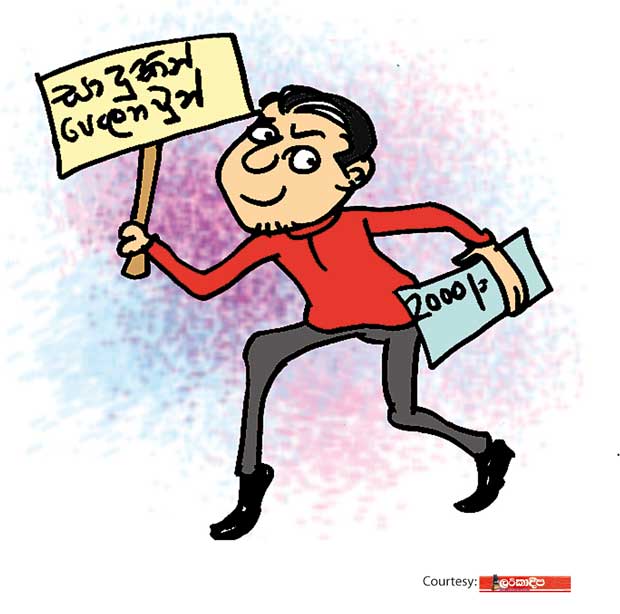 A group of employees attached to a station connected with public transport in Wayamba who received an incentive payment of Rs. 2,000 each for attending a May Day demonstration and a rally of a certain political party had reportedly attended a May Day rally of another political party.
This incentive payment had been made to the transport employees on the insistence by a prominent politician.

The employees who received the money had briefly appeared at the May Day rally in question just to mark their attendance and later proceeded to a rally of another political party.

Having learnt about this 'betrayal', the transport authorities who made the payment had berated the employees involved in choice Sinhala and threatened to recover the money paid to them from their monthly pay, they say.