---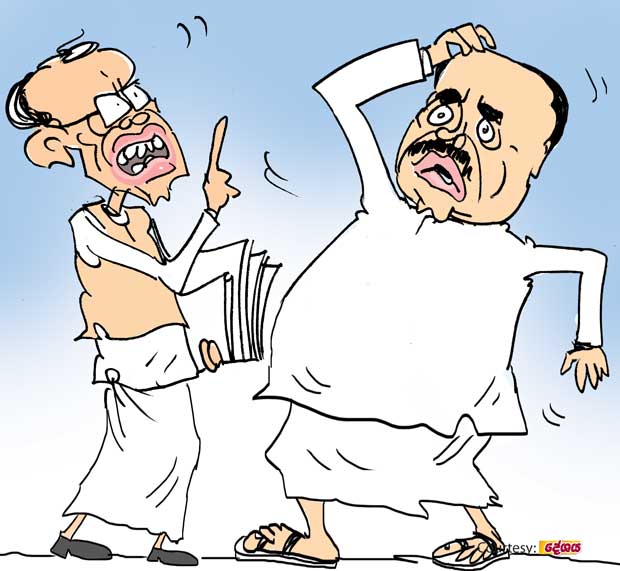 There is a certain state purohita hailing from the Puttalam district who had been complaining for the last several months he had become a virtual nonentity in his Ministry as he had no powers or functions assigned for him to do any productive work.

When a day for the reshuffle of the top team was officially announced, he made an appeal to Number One that his portfolio be swapped for another one which, he said, would enable him to do some good work for the country.

Number One had then perfunctorily asked him what was the subject he was interested in. Our politico had replied that he welcomed the subject now being handled by the media spokesman hailing from Badulla. This reply had angered Number One and told the politico from Puttalam: "The person handling that subject is from the Blue party and you are from the Green party… These subjects have been apportioned on the basis of an agreement reached by the two parties. Now make it a point to look up the agreement that the two parties have signed. Don't come to me with requests like this hereafter!"

Thus chastened, politico had quietly left the place empty handed.