---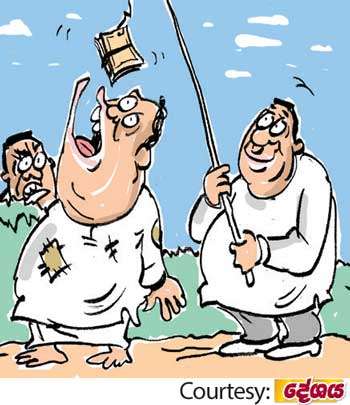 A group of Green backbenchers are said to be going from electorate to electorate these days for angling a different kind of fish – namely Blue party organizers.

As most of these organizers happen to be members of local bodies in their respective areas, hooking them is expected to tilt the balance of power in some Betel leaf-held local bodies in favour of the Greens.

They have planned to disburse three to five lakhs of rupees as bait for one organizer. Although they had planned to carry out this angling operation as an underhand hush-hush one, it is no more a secret, they say.

While this operation is making headway, an obstruction to it has come from an unexpected quarter, namely the Green party local body members.

The common complaint of the Green members is: the party is generously distributing money among our rivals while, we, the party members get no monetary benefit at all.