---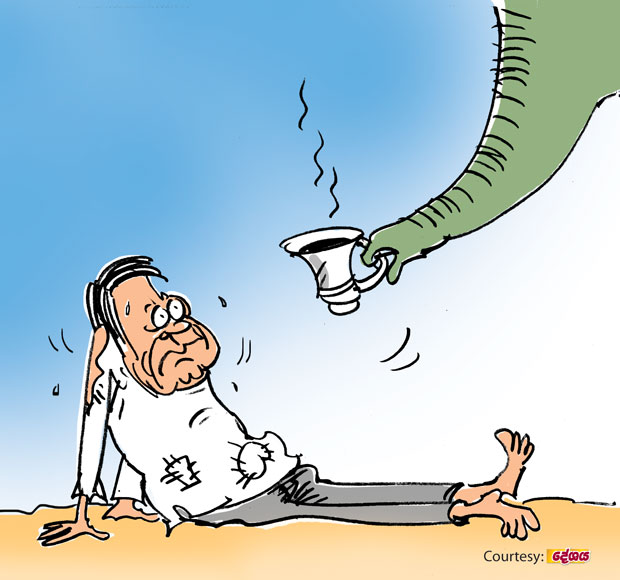 There is a young upcoming Diyawanna member hailing from the South. His father too was a prominent politico who once held purohita status.

This young member, a JO group faithful, had made a big fuss in the group when the former strongman attended a public function in his electorate without informing him in advance. The young member who took this incident as an affront to him, had avoided visiting the strongman's political office thereafter.

Meanwhile, a rumour spread that a Green party stalwart from the South had hooked the young member. The rumour apart, he had received feelers from several Green party high-ups as well.

Later the member had done a sample survey of the general opinion of the voters in his electorate. The results of this survey are not known. But a rumour says that the young member is struggling between two minds over taking his next political plunge. Meanwhile, some of the member's pals have advised him to visit the Devundara Devale to seek guidance from Upulvan deity, they say.