---
The former strongman who was designated as the Prime Minister of the Shadow Cabinet 'appointed' by the Joint Opposition (JO) resigned his 'new office' saying what he really suggested was appointment of shadow monitoring MPs for various Ministries. He also took exception to appointing the so-called Shadow Cabinet even without consulting the seniors of the group.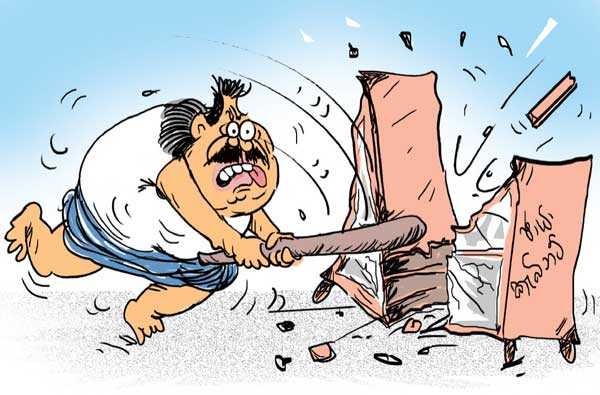 Meanwhile, the choice of 'Ministers' for the various portfolios has caused heart-burn to some 'Ministers'. For instance, a certain fair Diyawanna member who served as a senior Minister in several SLFP-led governments in the past had expressed her deep disappointment for being assigned a relatively unimportant portfolio. Meanwhile, some others had expressed their reservations about the young man from the former royal family being given the External Affairs portfolio.

Meanwhile, the former strongman is said to have chanced upon the real reason behind creating an unnecessary problem by introducing this Shadow Cabinet. So this Cabinet appointed on the initiative of a JO 'pundit' is destined to die a natural death, they say.

In response, the former strongman said: "I can't give names! All I can say that this government has outdone J.R.!"