---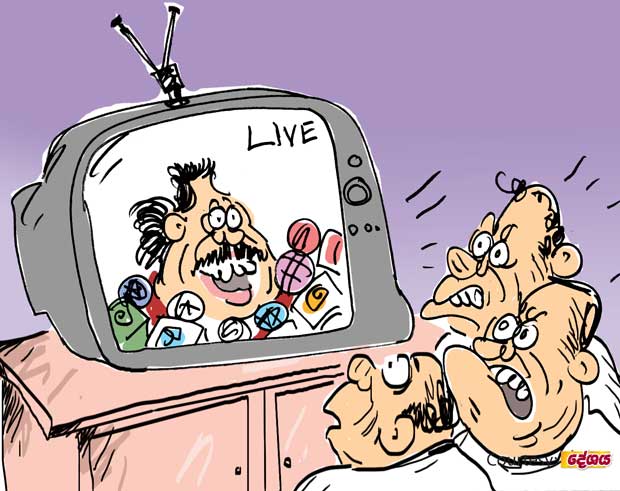 Some Government high-ups were highly perturbed over the former strongman being accorded the honour of delivering the funeral oration at the cremation of the late Anunayake Thera of the Ramanna Nikaya.

Airing the former strongman's oration live over the state-run TV channel Rupavahini had caused them further chagrin.

Later interested parties had made inquiries to find out the person who was so powerful as to give pride of place to the former strongman at an event at which even the yahapalanaya top brass were conspicuous by their absence.

Inquiries had revealed that a Buddhist monk residing in a Colombo 7 temple with close ties to the mass media was the livewire behind putting the former strongman in the limelight at the important event.

Following this discovery, Police security provided to the temple had been withdrawn, they say. The monk these days is said to be making discreet inquiries to find out who was behind the withdrawal of Police security to his temple. He also had vehemently denied having had anything to do with the funeral oration affair.