---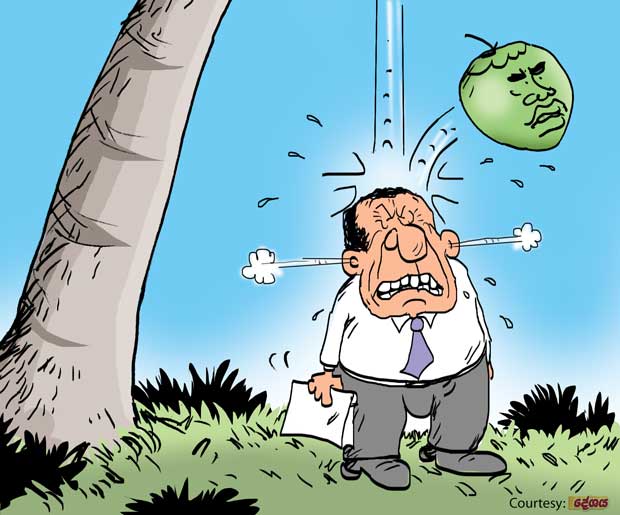 A white collar high-up of an establishment controlling public finance who is also holding high office in a state-owned company based in Wayamba has come under a death threat from a Diyawanna member hailing from the same province.

The white collar high-up incurred the wrath of the Diyawanna when he got audits to go through the accounts relating to the annual income from a flourishing coconut plantation managed by the Wayamba-based state-owned company. The coconut estate several thousands of acres in extent had been under the direct management of the Diyawanna member for several years in the past. And the audit had revealed that according to the accounts on record for the period of the stewardship of the Diyawanna member one coconut tree had yielded only one coconut a year.

When the white collar high-up was carrying out an investigation into the glaring embezzlement, an anonymous caller had threatened him and abused him in filth. However, he had had the presence of mind to record this threatening call.

The white collar one had reported this matter to his superiors at the Ministry and the latter had advised him to make a complaint to Police as it was obvious as to who was behind the threat.
However, when he appraised the political authority in charge of the subject, the latter had told him: "Don't make any complaint to the Police. I don't think the member would make such a threat over the phone… Leave the matter in my hands…"

Despite the promise held out by the political authority, the politico has not stopped his intimidatory tactics.

And the white collar one has now decided to quit his high office in the state-owned company, informed sources say.