---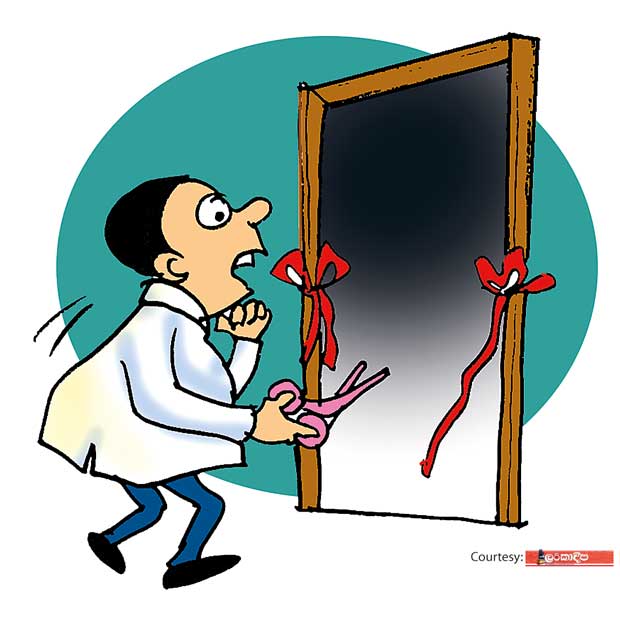 A deputy purohita recently arrived in a township at the periphery with two van-loads of supporters as a cheer squad for an opening ceremony on the eve of the event, to find to his dismay that somebody else had beaten him to it.

The deputy had checked in to a hotel in Mahiyangana with his following to be on time the following morning to open a branch office of a commercial establishment coming under his Ministry. However, when he turned up at the new branch office premises there was none to receive him with the usual fanfare nor was there any sign of a celebration about to take place. When the deputy explained the purpose of his coming, the manager of the new branch office had replied: "Sir, the chairman opened this branch office at a simple ceremony held yesterday."

The crest fallen deputy had turned back with his cheer squad suppressing his boiling anger.