---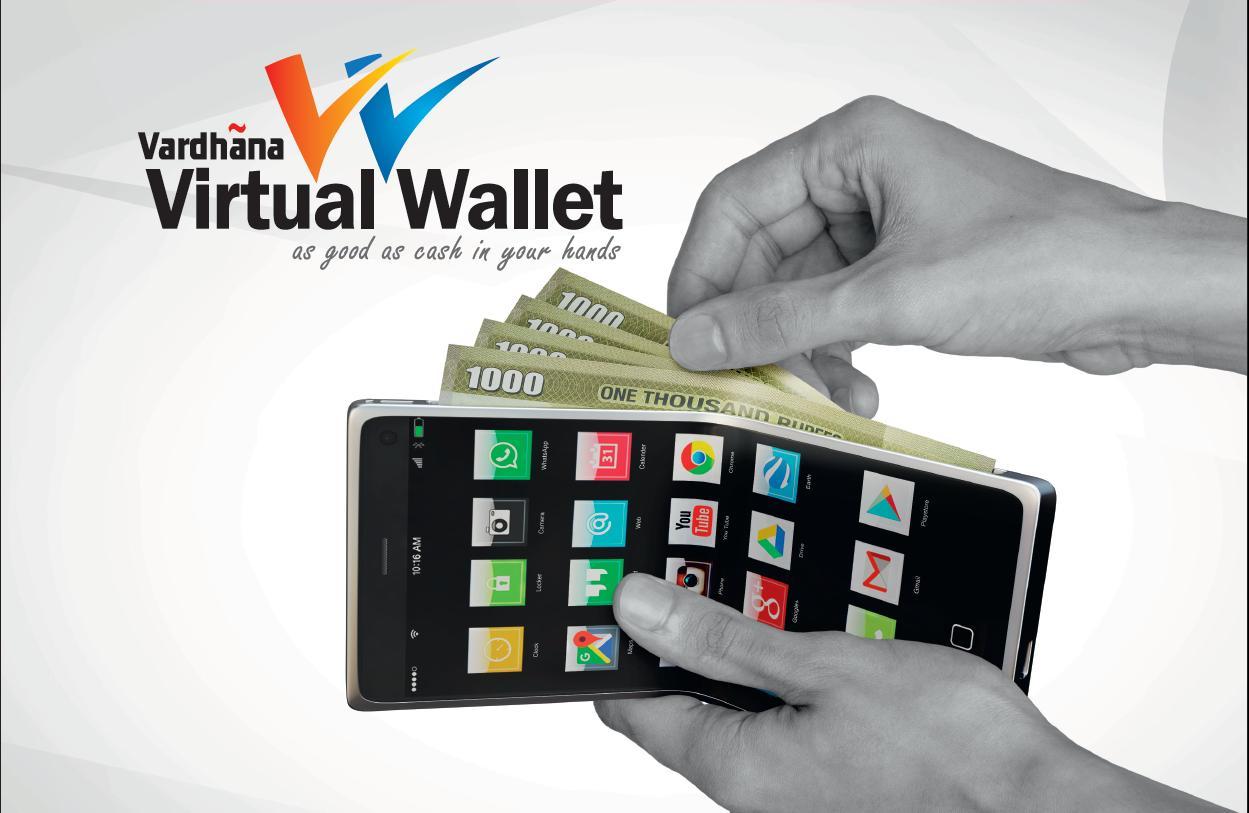 DFCC Bank PLC has introduced an innovative mobile payment solution - Vardhana Virtual Wallet - which is equivalent to having cash in hand.
Owned and operated by DFCC Bank and developed by Synapsys, the Vardhana Virtual Wallet is a digital application that can be downloaded onto a mobile device, connecting consumers to merchants and other consumers. This solution enables users to send and receive electronic cash, thus simplifying their shopping experiences and helping them to stay in control of their finances. Its many uses include purchasing goods and services, paying utility bills, transfering funds between Wallets, withdrawing cash and topping up cash from designated merchant outlets or from the Bank account linked to the Wallet. All these features could be accessed while on-the-go from a data enabled mobile device. Funds can be maintained in the Virtual Wallet to conduct transactions, eliminating the need to carry any other payment instrument.
This product also has great benefits for merchants regardless of their scale or scope of operation, as mobile payments is a fast growing trend. Some of the benefits include reduction of operating costs, the ability to earn attractive commission income and the ability to create a consumer-centric shopping experience may it be at the merchant's premises or at the door step of a consumer. Thus their brand proposition is further enhanced.
Speaking on this, Mr. Arjun Fernando – CEO of DFCC Bank said, "60 years ago, DFCC Bank was established to spearhead development financing in a newly independent nation. Since then, we have grown, evolved and diversified to meet the changing needs of our customers and the nation as a whole. Our progress and achievements have resulted in many firsts, and the introduction of the Virtual Wallet is a financial inclusion enabler and yet another first in the country's banking industry."
Registering for the Vardhana Virtual Wallet is a simple process. DFCC Bank's personal account holders need to only submit a duly completed form and on receiving confirmation from the bank, may download the Vardhana Virtual Wallet digital application to their device from Apple iStore or Android Play Store. Further assistance can be obtained by calling DFCC's customer care hotline. On activation of the Virtual Wallet, the user can login with the registered credentials and start using the Wallet to experience its sheer convenience. Merchants also can register in the same manner, where they can additionally login through a mobile connection or PC/ laptop connected to the Internet depending on the nature of their business.
The Bank offers multiple layers of security for Vardhana Virtual Wallet users, firstly securing it by SSL and offering automatic logout after a period of inactivity along with the inability to conduct simultaneous logins.
Mr. Arjun Fernando further stated, "As we launch this product, we are affirming DFCC's potential for stronger growth through innovation. We will continue to innovate and break new ground in striving to drive financial inclusion and meet the needs of our customers and all our stakeholders."
DFCC Bank PLC, renowned as a national icon, possesses the expertise of a pioneer development bank and the energy of a dynamic commercial bank. It offers a breadth of seamless banking solutions which includes a host of Savings and Deposit products that gives customers unmatched value and unique benefits. The Bank has been rapidly growing its footprint across the country with a network of 137 branches and service points. It is connected to the LankaPay Common ATM Switch, enabling all account holders to access over 3,000 ATMs island-wide and perform zero cost cash withdrawals and balance inquiries via connected Banks. The Bank also provides internet and mobile banking services and the Vardhana Virtual Wallet is the newest addition to the electronic banking services provided by DFCC Bank PLC.