---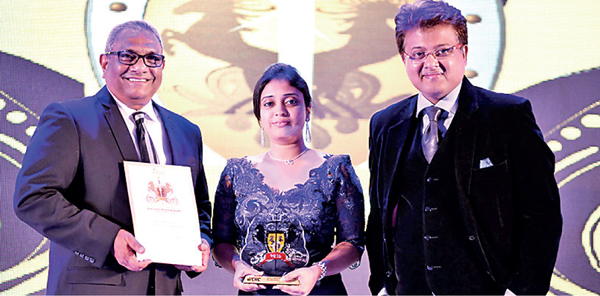 Blue Mountain was awarded the 'Most Promising Brand in Asia 2016' - Real Estate Category, at the 3rd Asia Brands and Leadership Summit held in Bangkok recently.

The leading real estate company was the only Sri Lankan corporate entity to be awarded at the high profile ceremony, which recognizes the most promising brands in Asia which are taking successful steps to lead the market through steady development and presence. Established in 2010, the Blue Mountain Group (BMG) consists of real estate subsidiaries - Blue Mountain Properties (Land Sales), Blue Mountain Apartments (apartments & condominiums) & Blue Mountain Construction. In addition the group has BM Landlords (Property Management), BM Valuation, BM Surveys & BM Legal which forms the depth as co-brands. The company also recently ventured out of their core business in to the wellness sector, acquiring the Bankhill Wellness Centre and rebranding it as OSMO Fitness. The complex offers members access to a state-of-the-art sports and wellness complex situated in Pellawatte Battaramulla.

Dr. Hiran Hettiarachchi (MBBS-Colombo & MBA-Australia), Group Chairman, Blue Mountain, commented on the prestigious award : "The Blue Mountain brand has strived hard to earn its reputation as a trustworthy, professional and superior brand in the Sri Lanka real estate landscape. Since inception, the brand has consistently delivered its promises to stakeholders of providing contemporary, classy and prestigious projects and services that are truly world-class in every sense. We are delighted to be selected the 'Most Promising Brand in Asia' in the Real Estate Category, at the recently-concluded 3rd Asia Brands and Leadership Summit, as it reinforces our systems and processes and validates the value that our projects have delivered.