---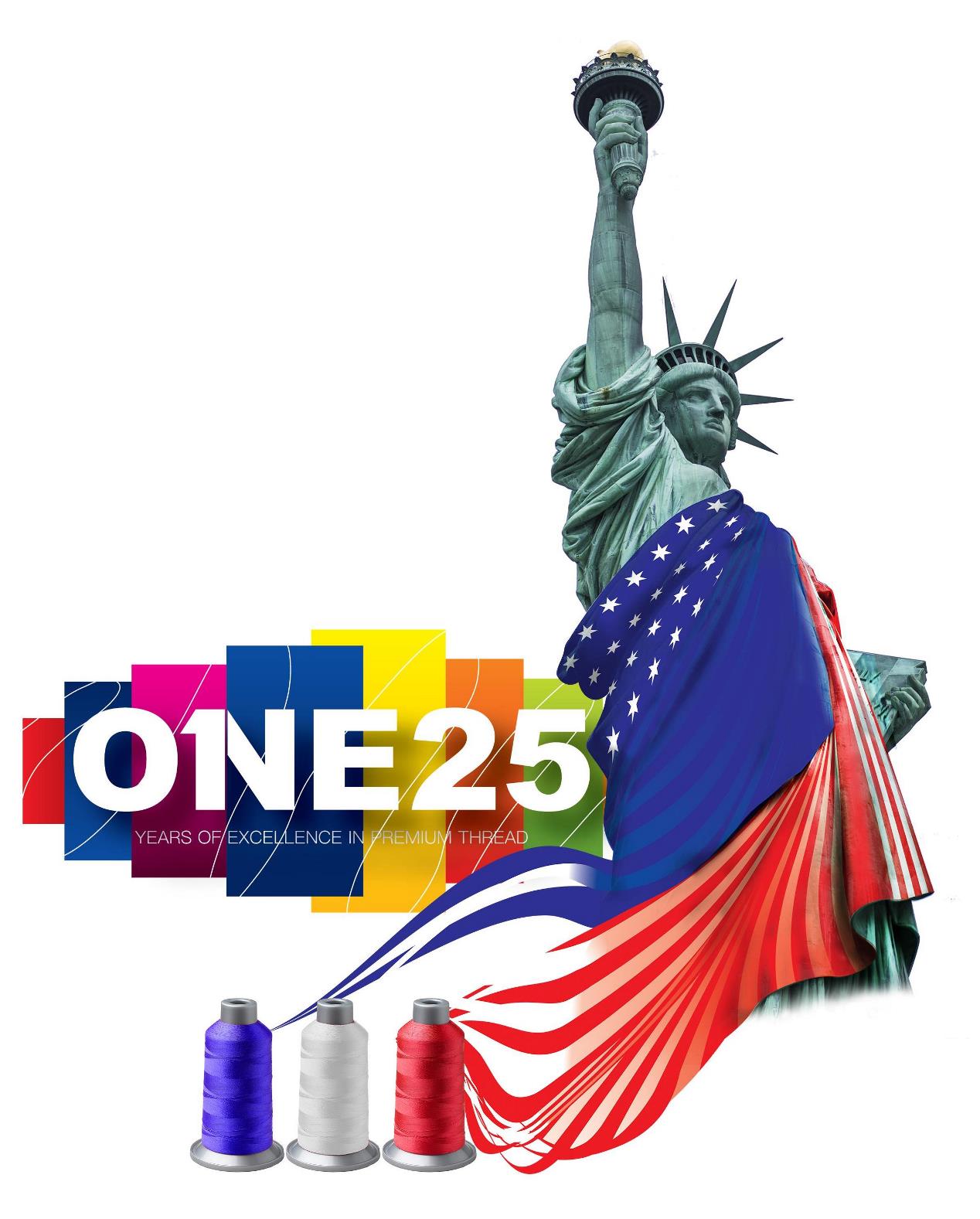 A&E Lanka, part of one of the world's leading thread solutions provider, conveys its heartiest and warmest congratulations to the United States of America as the nation celebrates its 240th Independence Day as well as its parent company American &Efird (A&E) celebrates its rich heritage marking 125 years.
Belonging to the rich, quality, innovative culture of the country, A&E Lanka which is also celebrating its 25 years stands as a truly American company. It's viewed as an industry leader with the highest safety standards in the industry and follows the global A&E code of ethics. A&E Lanka assures its compliance across various disciplines, having achieved Worldwide Responsible Accredited Production (WRAP) status, the world's largest independent certification program mainly focused on the apparel, footwear, and sewn products sectors.
A&E's proud history dates back to 1891 where it all began as American Yarn and Processing Company. In 1947, the company bought controlling interest in the Efird Manufacturing Company. After the completion of the merger between American Yarn Processing and Efird Manufacturing in 1952, the company name changed to American &Efird® Mills, Inc. In 1968, the diversified interests of R. S. Dickson combined to form the Ruddick Corporation, a holding company, which became A&E's parent company. Under this affiliation, A&E continued to grow, expanding across the country and world.
Since the days of water wheels in the 1890's, A&E has greatly expanded its global facilities, maintaining pace through technological improvements. As part of the KPS Capital Partners today, A&Estands ready to meet future challenges and continue to serve the needs of the industrial sewing thread, technical textile and embroidery thread markets.
Mr. Les Miller, CEO of American &Efird, USA in a recent press release quoted"125 years of continuous operation is a significant accomplishment for A&E, our customers, and the communities in which our associates live and work. This longevity has been possible due to our numerous past and present dedicated, hardworking, and charitable associates,"
"In addition, we have loyal and long term customers who have supported A&E by using our products and services. We are here today because of the success of those who worked here before us, and as we celebrate the past, we are very excited with a bright future for both our company and our associates."
A&E Lanka is a fully owned subsidiary of A&E which is a leading thread solutions provider globally. A&E Lanka currently serves all leading apparel companies locally and directly exports to many countries across the world.
A&E Lanka strictly follows the global A&E Eco-Driven Programme, consisting of the 'Ten Threads of Sustainability'. A&E has designed this programme to drive the culture of innovation, creation, and delivery in the area of sustainability. It has many awards and recognition as tribute to its initiatives in this area, the recent one being the overall winner in the General Services and Utilities sector at the ACCA Sustainability Reporting Awards last year.
A&E is one of the world's foremost manufacturers of industrial sewing thread and is used for various apparel and non-apparel applications, including casualwear, sportswear, lingerie, sleepwear, children's wear, infant wear, embroidery, footwear, tea bags, toys, sails, protective clothes, protective cables etc. Through its global network, A&E's products are manufactured in 23 countries, distributed in 50 countries and sold in over 100 countries. A&E owns or operates 27 manufacturing facilities and employs over 10,000 associates around the world directly or in partnership with joint venture partners.