---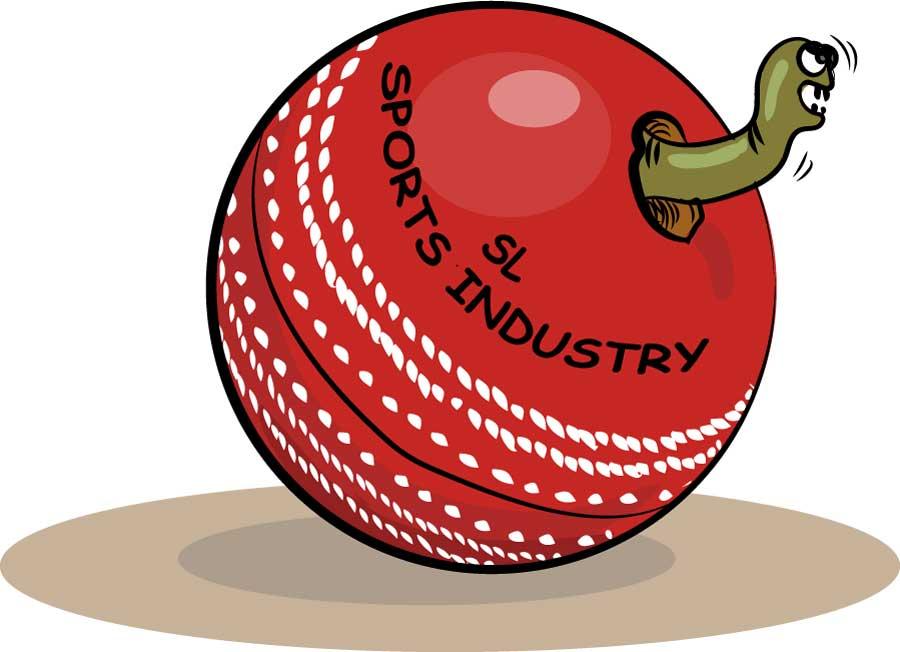 Sri Lanka, or Ceylon back then, first took part in Olympic Games in the 1948 London Olympics, where Duncan White won a Silver medal in the 400m hurdles event. Since then the island nation had to wait 52 years to see another athlete winning a medal. It was Susanthika Jayasinghe who won a Silver medal in the 200m event at the Sydney Olympics in 2000.

In 1964, Sri Lanka was recognised by the International Cricket Conference (ICC) as an Associate Member along with the USA and Fiji and competed in top-level international cricket in 1975, when playing against the West Indies during 1975 Cricket World Cup.
In July 1981, after many years of trying, this country was raised to full membership and played its first Test Match in February 1982.

Sri Lanka won the Cricket World Cup in 1996, the ICC Champions Trophy in 2002 (co-champions with India), and the ICC T20 World Cup in 2014. They have been consecutive runners up in the 2007 and 2011 Cricket World Cup tournament, and have been runners up in the ICC T20 World Cup in 2009 and 2012. The Sri Lankan cricket team holds several world records, including the world record for the highest team total in Test cricket.
Forty years after her debut in Test cricket, Sri Lanka were right royally thrashed by an Indian team whose players who could not find a place in India's First eleven. India's best players are currently touring England..

As if to emphasize the depth Sri Lanka's cricket had fallen, an international cricket commentator of repute, likened the Sri Lanka team's performance in the recently concluded 50-over match against India - as being akin to that of a university team playing against a bunch of schoolboys. The schoolboys, of course being the Lankan team!
We cannot miss the maestro's sarcastic reference to the Indian Test team as an 'University XI'. Just last week our World Cup winning captain castigated the SLC authorities for accepting a tour by an Indian 'Second XI'.

From the dizzy heights of world-beaters, we now get thrashed by a second-string team or worse, by a university XI. Sadly our World Cup winning Captain had seen the rot setting in some years ago. On many occasions he vociferously pointed this out. But the authorities took no notice. Today, Sri Lanka Cricket had reached its nadir or lowest point. So what ails Sri Lanka and its sportspersons?

Whether it be in the field of cricket or in athletics, this country has produced many a great sports champions and personalities, who while being recognized for their sporting qualities abroad, received little or no recognition in their home country.

A name that immediately comes to mind is that of the unfortunate marathon runner Ratnatunge Karunananda who represented Sri Lanka in 1964 Olympics. In the 10,000 metre event, Karunananda was participating while being ill, was lapped by other runners. He continued to run alone even though others had finished. When he finally finished, he was given a standing ovation by the crowd.

Karunananda's Olympic story has been entered into Japanese school textbooks titled 'Uniform Number 67', 'Bottom Ranked Hero'. In this country he died without recognition with his children forced onto the streets. His legacy was unrecognized and unsung.

We also produced Nagalingam Ethirveerasingham who represented then Ceylon at the 1952 (Helsinki) and 1956 (Melbourne) Summer Olympic Games. Ethir, also participated in three Asian Games -1954 (Manila), 1958 (Tokyo), and 1962 (Djakarta). At the 1962 Djakarta Asian Games he took home the Silver Medal. He was co-record holder at the 1954 Manila Asian Games after jumping the same height (1.95 meters) as the gold, silver, and bronze jumpers, but came fourth due to having more misses than the other athletes. He won the Gold Medal at the 1958 Tokyo Asian Games, but received little help from the state.

Sri Lanka also produced the 'sprint queen' Susanthika Jayasinghe. Widely known as the 'Black Mare', she won the Olympic silver medal for the 200m event in the 2000 Summer Olympics in Sydney. She also won two gold medals at the 2007 Asian Athletics Championships and a bronze medal at the 2007 IAAF World Championships. Yet to achieve her feats, Susanthika had to overcome obstacles placed in her path by then powerful politicians of Cabinet rank.
As we needed political will to win the war, so we need the political will to help our sportsmen and women grow and blossom.