---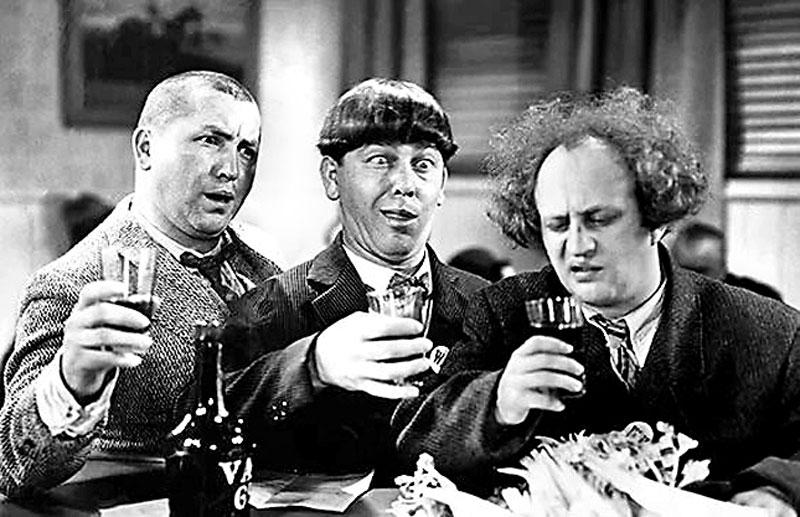 Three Stooges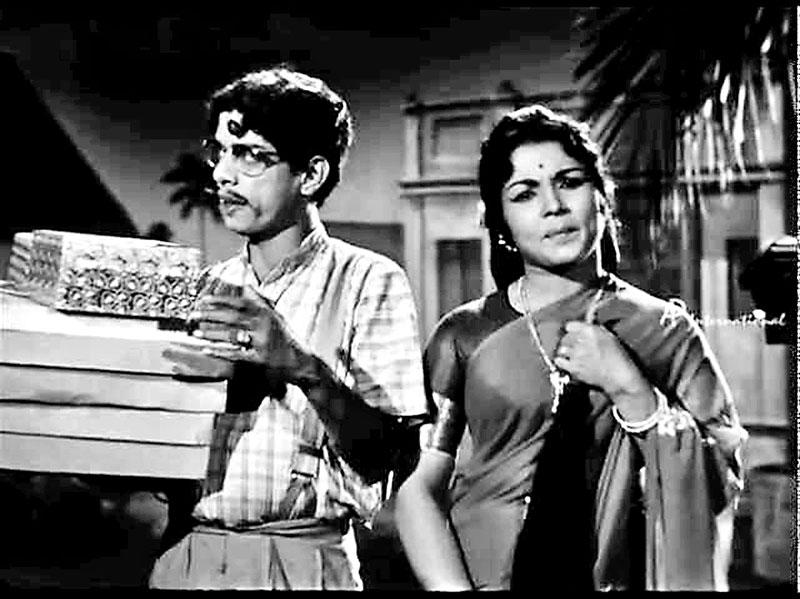 Nagesh with Manorama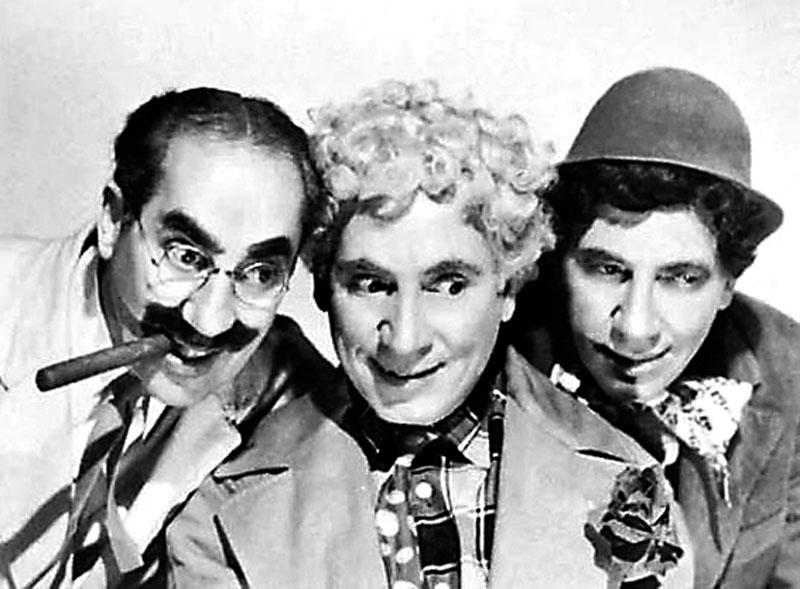 Marx Brothers
---

The Tamil cinema firmament has produced a galaxy of stellar comedians over the years. Arguably the greatest comedian ever seen in Tamil cinema was Nagesh.
This legendary actor known as Nagaichuvai Mannan Nagesh (King of Comedy – Nagesh) ruled the comic roosts of Tamil cinema as an uncrowned monarch for many, many years.
At his zenith, Nagesh had a huge following of fans in Sri Lanka from all ethnicities. Several Sri Lankan actors tried to model themselves on Nagesh. Nagesh's 90th birth anniversary will be celebrated on 27 September.
It has been the practice for this column to devote the first Saturday of each month to an article on films, film personalities or film-related matters. It was not possible to do so in August due to certain reasons.
Several readers have expressed their disappointment and requested that I continue to write a 'filmy' article in the first week of every month. As such this column focuses this September on Comedy King Nagesh with the aid of earlier writings.
Nagesh was the undisputed king of comedians in Tamil cinema from the early sixties to the mid-seventies of the previous century.
After a 'lull' the versatile actor re-entered Tamil cinema in a new 'avatar' playing character and villain roles. Even during his stint as a comedian, Nagesh acted in quite a few lead roles too.
He burst upon the Tamil film scene at a time when comedy in Tamil films was getting somewhat stale.
Humorous acting was on the decline. It was at this juncture that this lean and supple creature with a pock-marked face ventured out on a trail-blazing career.
Nagesh took Tamil filmdom by storm becoming an essential feature in almost every film made then. He was busy acting on the stage as well as on screen. So busy was he that Nagesh at times worked three or four shifts a day.
There was a time when 58 films starring Nagesh were released in fifty-two weeks. Generally, he maintained an average of 30-35 films per year. Leading actors like M.G. Ramachandran, Sivaji, Gemini, S.S. Rajendran, Jaishankar, Ravichandran and A.V.M Rajan had to adjust their work schedules according to dates given by the comedian who was working round the clock shooting sometimes for six movies a day.
The first sighting of Nagesh on the screen resulted in ripples of laughter in theatres. Just seeing him was enough. As the film progressed viewers would squeal with delight and engage in side-splitting laughter as scenes unfolded. When he delivered his punch lines there would be loud applause. Few of the fans hearing him deliver his lines at a rapid pace with correct diction would have realised that his mother tongue was not Tamil.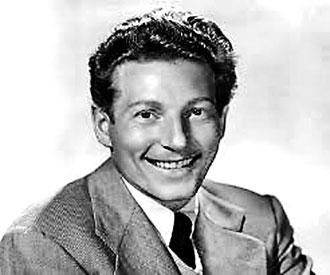 Danny Kaye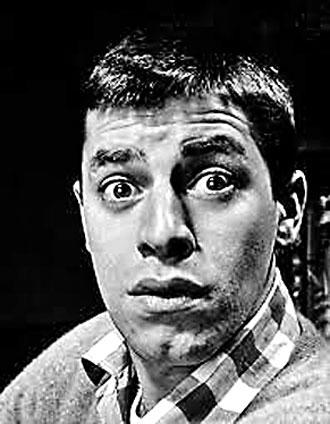 Jerry Lewis
---
Kannada Brahmin
Nagesh was born to Kannada-speaking Madhwa Brahmin parents on 27 September 1933 in Dhaaraapuram, Tamil Nadu. His father was Krishna Rao and his mother Rukkumaniamma. Nagesh himself was named Nageshwaran but was generally known as Gundappah.
After a tiff with his parents and neighbours, young Nageshwaran left for Chennai (then Madras) to seek his fortune. He swore then that he would return only after making a name for himself and becoming famous. In Madras, he became known as Nageshwaran which eventually got shortened to Nagesh.

Nenjil Or Aalayam
His first Tamil movie was Thamaraikkulam (Lotus Pond) directed by Muktha Sreenivasan. It was a minor role. Actor turned producer Balaji introduced Nagesh to renowned director Sridhar who was looking for a 'fresh face' to do comedy in his new film.
The comic dialogue was penned by Sridhar's schoolmate and buddy 'Chitralaya' Gopu.
Impressed by the unimpressive-looking Nagesh, Sridhar paid him an advance of 501 rupees and booked him for Nenjil Or Aalayam.
Nagesh was paired off with Manorama in that film. Just as there was a triangular relationship between Kalyanakumar, Devika and Mutturaman in the main story, there was another comic triangle as a side story among Nagesh, Manorama and S. Rama Rao.
The film shot in one set within a record time of 28 days was a huge success running for more than 175 days. The comedy scenes by Nagesh and Manorama added to its appeal.
From that time onwards there was no looking back for the Nagesh-Manorama duo. The pair became a successful comical combination.
Later Nagesh was to pair off with others like Madhavi, Kumari Sachchu, Pushpamala, Gitanjali, Jayanthi and Ramaprabha. But the Nagesh-Manorama partnership was the best of all. Sadly personal relations between both deteriorated to a point of no return.
Nagesh's acting was something fresh and sensational. Many compared him to Danny Kaye and Jerry Lewis.
Nagesh himself was an ardent fan of Jerry Lewis. One could also detect shades of Charlie Chaplin, the Marx brothers and the three stooges in his acting. Yet, his performances were not parodies. Nagesh was influenced by these actors but evolved a style of his own that was refreshingly original.
Screen Persona
Nagesh's screen persona combined style and substance. Witty dialogue delivered with a superb sense of timing, mimicry, mannerisms, facial expressions ranging from grotesque contortions to deadpan countenance, slapstick and humorous body language were his hallmarks.
Nagesh had the habit of observing in detail the movements and mannerisms of ordinary people. He would then adopt and adapt those accordingly whenever appropriate for the roles he was acting in and as.
Nagesh was also full of witty dialogue and instant repartee. Fellow actors and actresses would be taken aback by Nagesh's sudden improvisations. Often Nagesh himself would suggest what the rejoinders should be.
As is customary in Tamil movies the comedian played a subservient role to that of the hero. The comedian was like a second or third hero. Yet, Nagesh often eclipsed the main actors with his scintillating performance. There were many occasions when a comedy track separate from the main story was written especially for him. There was such public demand that Nagesh was indispensable. So roles were created and juxtaposed to accommodate him.

Comedian as Hero
He also became to lead actor in some films. Many of these did not do well at the box office presumably due to a mental block among fans in seeing comedians as heroes. Nevertheless, Nagesh's acting brought in rave reviews.
Some like Server Sundaram and Ethirneechal were blockbusters.
Among his comedian contemporaries were "Cho" Ramswamy, Thengai Sreenivaasan, Vennira Aadai Moorthy and Surulirajan.
Nagesh was like the moon amid stars and outshone them all.
Many playback singers have sung for Nagesh. These include T.M. Soundararajan, Seergali Govindarajan, P.B. Sreenivaas,Dhaaraapuram Sundararajan and A.L. Raghavan. But of all these, I think A.L. Raghavan's voice suited him best.

Director K.Balachander
The director who brought out the best in Nagesh was K. Balachander. Server Sundaram, Neerkumizhi, Naanal, Anubhavi Raja Anubhavi, Major Chandrakanth, Ethirneechal, Poova Thalaiya, Thamarai Nencham, Bhama Vijayam, Iru Kodugal, Navakraham, Pathaam pasali etc. were all films by Balachander where Nagesh provided marvellous displays of his histrionic talents.
Though Nagesh has acted in many different roles in Balachander films, one sequence that is perhaps best remembered is the drunkard doctor of Apoorva Ragangal.
One cannot forget the scene where the tipsy Nagesh talks to his own shadow with a liquor bottle in hand saying cheers sollanum daa mundam and clicking his bottle with his shadow on the wall. The bottle breaks!
One has lost count of the films he acted in. But there are some outstanding roles indelibly etched in memory.
There was T.R. Ramanna's Panakkaara Kudumbam where Nagesh acted in four roles as son, father, grandfather and great-grandfather. This was an MGR movie. Naturally, Nagesh had to underplay his roles in MGR starrers.
One movie where he made his mark was as MGR's younger brother in Panam Padaithavan. Another was as Kumaresa Othuvaar in Rahasiya Police 115.

Kathalikka Neramillai
Sridhar's Kathalikka Neramillai was another milestone. Nagesh played Chellappa the elder son of estate owner Viswanathan played by veteran T.S. Balaiya. Chellappa is an aspiring filmmaker in the film and the scene that brings the house down is the one where he relates the story of the movie he is making to his father in a blood-curdling manner.
Another striking role was as the poet Tharumi in Thiruvilaiyaadhal directed by AP Nagarajan. Sivaji Ganesan is Lord Siva.
The interaction between Sivaji and Nagesh was fantastic, particularly the question and answer session.
Among other films with Sivaji where Nagesh excelled were as the broker-pimp Savadaal Vaithi in Thillana Moganaambaal and the underlying Panchawarnam in Vasantha Maaligai

Brilliant Performances
Among other brilliant performances by Nagesh was Maadhu in Ethirneechal, Joseph in Yaarukkaha Aluthaan, Mohan in Major Chandrakanth, Viswanatha Sharma in Sila nerangalil sila manithargal, Avinashi in Michael Madana Kama Rajan, Subbuni in Minnale, Fr. Rozario in Kathal Kondein, and Mokkaiyapper in Imsai Arasan 23rd Pulikesi.
There were also other marvellous roles like in Thillumullu where Nagesh played himself, Magalir Mattum in which Nagesh was a 'dead body, Panchathanthiram where he was father-in-law to Yugisethu and Nammavar in which Nagesh was the father of Nirmala. He got an all-India award for best-supporting actor in Nammavar.

Dancing Ability
Another remarkable aspect of the man was his dancing ability. It was a pity that he acted as a comedian thereby engaging in clownish movements while dancing. But he was one who could dance very well. His son Anandababu inherited his father's talent. Nagesh was also familiar with both Western and Carnatic music.
Nagesh who was riding the crest of a wave as the popular actor had a big decline in the late seventies and early eighties.
While his popularity with fans had not decreased film producers were reluctant to cast him in their movies. This was due to Nagesh becoming an alcoholic.
The problems he caused producers, directors and co-stars made him an untouchable.
Thus Nagesh faded away from the public gaze for many years.
But Kamal Hassan who was a devoted Nagesh rasika came to the veteran's rescue. Nagesh played the chief villain in Kamal's Apoorva Sahodaragal to perfection.
Thereafter Nagesh got several roles mostly as a villain or character actor. Kamal himself provided Nagesh with many chances. Incidentally, the only photograph Kamal has in his office is one of him with Nagesh.

Sirithu Vaala Vendum
The multiple problems he encountered in his personal life made Nagesh an elusive introvert.
He was for long inaccessible to the media. Subsequently, he began coming out from his self-imposed cocoon. He wrote an autobiography Sirithu Vaala Vendum. (Must Live Laughing). There was also a public function Endrendrum Nagesh (Nagesh forever) felicitating him in 2008 on his 75th birthday.

Must Live Laughing
Nagesh breathed his last at 11. 20 a.m. on January 31, 2009.
His body was brought to his Alwarpettai residence for people to pay their respects. A large number of fans and cine artistes paid homage to the comedian par excellence of Tamil cinema.
The title of his autobiography Sirithu Vaala Vendum sums up the life and times of Nagesh the king of comedians in Tamil cinema.
---
D.B.S.Jeyaraj can be reached at dbsjeyaraj@yahoo.com