---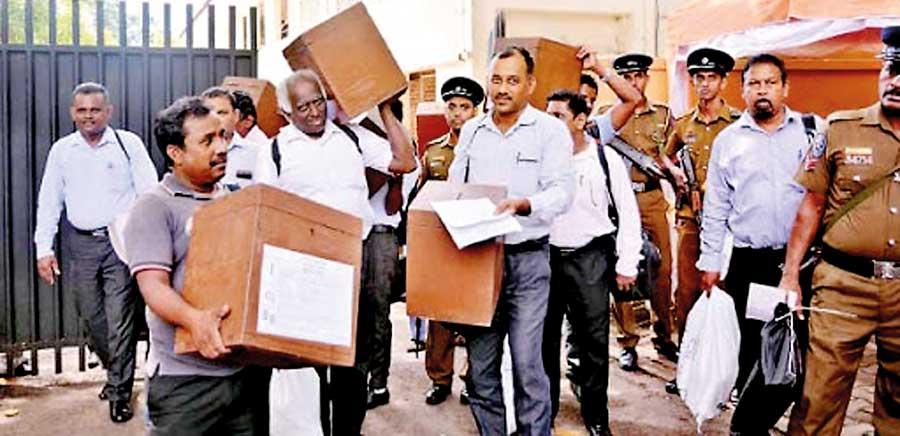 Facebook included its ad library tool to cover Sri Lanka from the last week of May. What this means is that now we can find out how much was spent on Facebook ads, the targeting details of the ads and spend. As per the details, the pages that spent the most were

Source – Facebook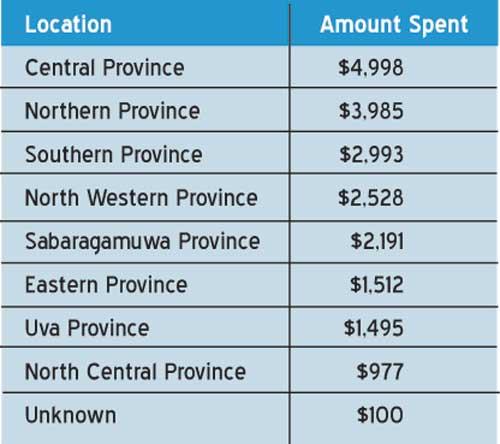 In terms of ad reach, the Western Province appeared to overwhelmingly in the focus
Source – Facebook
The ad library had been available for Sri Lanka since the November Presidential Election. The ads for which details would be available are those deemed political in content by Facebook. The issue with Sri Lanka is the thousands of gossip pages that have millions of followers. One very popular page has over two million followers. These pages can post ads veiled as posts.
They circumvent any oversight and rely not on Facebook's ad placement but on their gigantic user base. There will be no details available. Politically aligned social media users have used their profiles in the past to strategically post material significantly political in nature and outright fakes sometimes. We will see this happen during the next month as well. In fact, some posts have been placed already.

· A Facebook official appearing on an online forum hosted by the Hawaii based East West Centre said a fortnight back that the platform was increasing its capacity on Sri Lanka as elections draw near.
However, as has been Facebook's past practice, the official declined to elaborate what those actions entail or how many moderators Facebook has employed to deal with posts in Sinhala and Tamil.
During the November elections Facebook had a working arrangement with the Election Commission to take down posts that violated elections laws. But neither the Commission nor Facebook gave any details on the mechanism nor its impact.

It would be interesting to see if Facebook holds public interactions with journalists and others similar to those it

held during the runup to the Presidential polls.
Those forums were conducted under restrictions imposed by Facebook that prevented any type of independent, investigative reporting. Despite at least one local facilitating organisation assuring the writer that it was ready to act as an interlocutor between Facebook and Sri Lankan journalists, no tangible reporting has been forthcoming.
At least one organisation with a robust Sri Lankan operation distanced itself from conducting or facilitating these interactions based on the guidelines Facebook expected to be imposed.

Facebook has an ongoing dialogue with the Election Commission. However, sources with detailed knowledge of the EC working relationship with Facebook during the last Presidential Election says that there was no written agreement between the two entities.
Whatever working arrangement was only verbal. Facebook officials were visible at semi-public interactions at EC during the run-up to the Presidential Polls.
Facebook has also held at least one remote awareness building session with local election monitors, the same sources told me.
"At least one organisation with a robust Sri Lankan operation distanced itself from conducting or facilitating these interactions based on the guidelines Facebook expected to be imposed"
After I reported on the possible phishing attempt on several Sri Lankan journalists and human rights activists, most of the WhatsApp groups made up of journalists, rights activists and similar professional have gone almost completely silent. From the raucous gossip laced grapevine, super important to those whose business it is to be ahead of the chatter, they are now limited to exchanging press releases and birthday wishes.
Tik-Tok just got banned in India with a host of other apps. But in Sri Lanka, the app is gaining ground, especially among the youth. It is common to see political satire and spoofs on the platform. Some of the Sri Lankan posts appear to be done by private individuals, but on close examination, it is clear that at least some of these posts have the backing of semi-professional production teams and equipment.

One such user who seems to have taken a liking to spoofing a popular female ex-member of parliament has a great deal of access to a wardrobe that mimics and imitates the MPs dress-code. He has 42,000 followers and there is not an iota of doubt where his political allegiances lie.
The same problematic issues surrounding the gossip pages on Facebook are very much a concern here.
The writer is a Post-grad Researcher at CQUniversity, Melbourne focusing on online journalism and trauma
Twitter - @amanthap