---
Jean-Paul Monchau, Ambassador of France to Sri Lanka, said that his country held the view that Sri Lanka should abolish the death penalty and ratify all the relevant international treaties.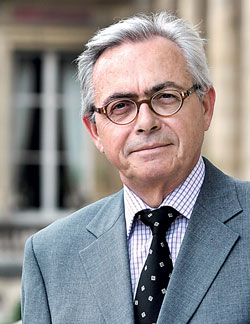 Issuing a statement on the 12th Day against the Death Penalty, he had outlined his country's commitment for the universal abolition of capital punishment.
The statement read, since 1976, no executions had taken place in Sri Lanka although capital punishment was still present in the penal code. Although it is said that over 400 people were currently awaiting their death sentences to be carried out in Sri Lankan prisons, in practice, the death penalty has been commuted to life imprisonment with the application of Article 34 of the Constitution. While there was some uncertainty regarding the application of the death penalty and public opinion was divided on the issue, we encourage Sri Lanka to abolish the death penalty and to ratify all the relevant international treaties. France hopes that Sri Lanka would consider turning the 38-year-old moratorium into a bold statement, an engagement for respecting the right to life and human dignity and to join the growing number of countries who had abolished the death penalty. What a strong signal it would give, in the field of Human Rights, in addition to all that has been accomplished in terms of reconciliation in the last four years?
France's commitment in favour of the universal abolition of the death penalty across the world and in all relevant international fora has been determined and constant. It constitutes to be one of France's priorities with regard to Human Rights at international level. The European Union and France consider the death penalty to be cruel and inhumane and its abolition contributes to protecting the right to life. No legal system is immune from judicial error, which may lead to the irreparable loss of human life and it makes no useful contribution to combating or reducing crime, it said.