---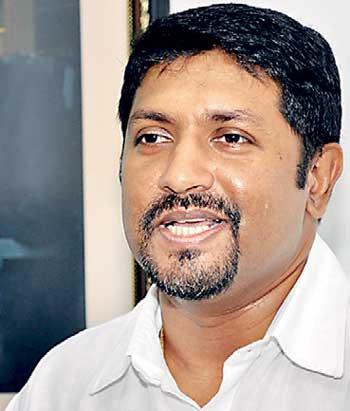 By Yohan Perera and Ajith Siriwardana
State Minister of Defence Ruwan Wijewardene on Wednesday said a fee has not been charged from the parents of students who attend pre-schools in Kilinochchi and Vavuniya and assured that he would look into the allegation that army logos being printed on the school uniforms of children in the area.

Mr. Wijewardene requested TNA MP S. Sritharan who raised an oral question on the issue, to produce evidence to the fact that the army logo had been printed on the
school uniforms.

Reconciliation, ethnic harmony and unity among communities in post-war Kilinochchi and Vavuniya districts have been hampered by some activities of the security forces and Civil Security Department (CSD) members, the TNA MP said.

"The Army badge has been printed on the school uniforms of kindergarten children in the Kilinochchi and Mullaitivu districts attending to the pre-schools maintained by the CSD. Kindergarten children are even paraded as army children while other children wear normal dress," MP Sritharan said.

He said that the CSD maintained pre-schools in the Kilinochchi and Mullaithivu districts and paid the salaries of teachers and the staff of those schools. A fee is charged from the parents for the uniforms of the students studying in those schools and the badge of the army is printed on those uniforms.

This issue had an impact on matters such as reconciliation, ethnic harmony and unity in post-war times.