---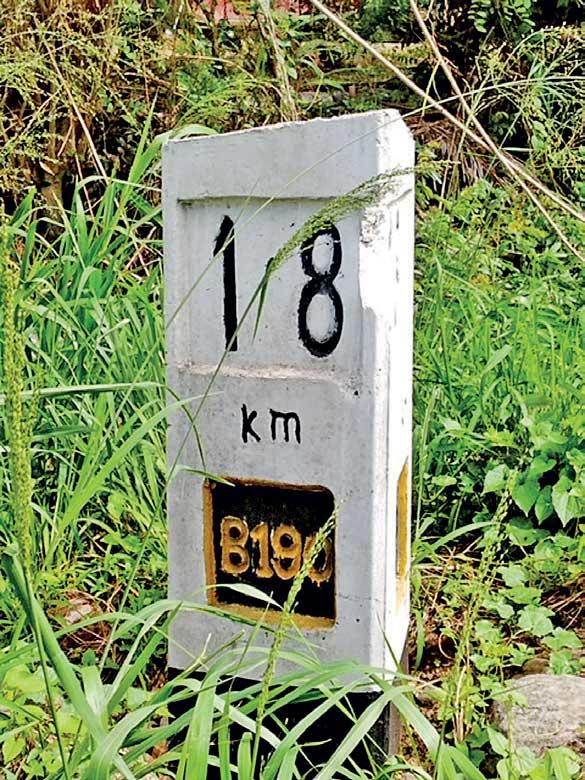 Local residents and commuters have long awaited the completion of this bridge, which was envisioned to enhance accessibility and reduce travel time significantly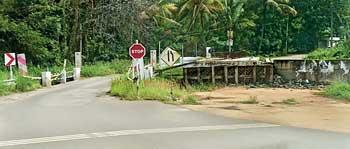 The construction of a vital bridge situated at the 18th-kilometre post on the B190 Wariyapola-Weerambugedara RDA road has been marred by a protracted and frustrating decade-long delay. As of today, the project lies in an abandoned state, with steel concrete reinforcement bars left corroded and deteriorating.
The ambitious undertaking, initiated around a decade ago, aimed to provide crucial infrastructure connectivity in the region. However, it now stands as a symbol of unfulfilled promises and unrealized potential.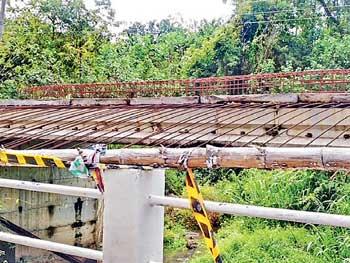 Local residents and commuters have long awaited the completion of this bridge, which was envisioned to enhance accessibility and reduce travel time significantly. However, the passage of time has only exacerbated their grievances.
The visible corrosion and degradation of the M.S. steel concrete reinforcement bars serve as a stark reminder of the prolonged hiatus in construction. What was once a site filled with promise has become an eyesore and a testament to the inefficiencies plaguing this project. Efforts to understand the reasons behind this extensive delay and abandonment have yielded limited responses. Local authorities and concerned parties have repeatedly raised their concerns, demanding transparency and action to address the issue. Yet, the bridge remains a dormant construction site, a testimony to the unfulfilled dreams of improved infrastructure in the region.

As we enter the eleventh year since the commencement of this project, questions about its future linger. Will the bridge ever see completion? What has caused such a protracted delay in construction?