---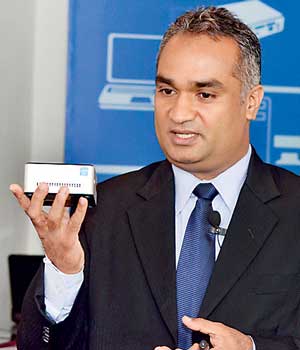 NDB relocated its Athurugiriya branch to a more spacious and a conveniently accessible location at No.39, Malabe Road in a bid to provide a better service experience to people in the area.
The branch operating hours are from 9:00 a.m. to 4:00 p.m. during weekdays and 9:00 a.m. to 1:00 p.m. on Saturdays.
Conveniently located within close proximity to the proposed Colombo-Kandy highway, Athurugirya is a popular residential and economic hub in the Western Province. The city is acknowledged for its tranquil living conditions and is gaining further appreciation as a preferred residential area, due to the on-going infrastructure development and its close proximity to the rapidly developing administrative capital, Sri Jayewardenepura, Kotte.
With the relocation of its branch, NDB renewed its profound banking relationships with the individuals and businessmen in the area, opening its doors to the aspiring entrepreneurs to benefit from the bank's many customized SME financing facilities and advisory services while inspiring individuals to reach their financial aspirations with ease.
With its expertise and knowledge in SME financing, NDB will continue to offer a range of SME banking solutions including short-term working capital loans, supplier and distributor finance and long-term funding which will be beneficial to the traders, distributors as well professionals and proprietors in the area.
Supplemented by enhanced technology and the expertise of its staff members, the reopened Athurugiriya branch of NDB will continue to enrich the lives of its residents by providing a host of retail banking services such as current and savings accounts, children's savings accounts, NRFC/RFC accounts, fixed deposits, housing loans, education loans, leasing facilities, credit and debit cards, bancassurance as well as Western Union Money transfer services coupled with the convenience of Internet banking and a call centre that operates 24 hours.
NDB is one of the fastest growing banks in the country with the NDB group having regional operations in Bangladesh. The bank offers a wide range of commercial banking services through its growing islandwide branch network, catering to an increasing customer base from all walks of life. Through the combined synergies of the diverse constituents of the NDB group, its customers have access to a full range of banking and financial services, including project finance, corporate banking, SME lending, retail banking, investment banking, stock brokering and wealth management solutions, making NDB a truly universal bank.