---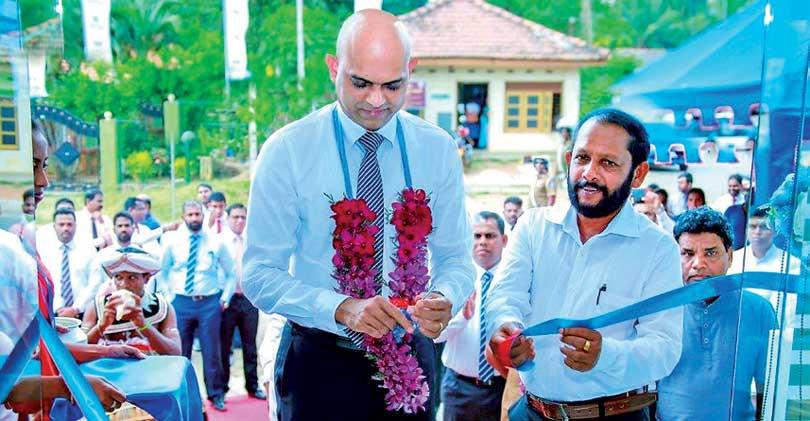 Commercial Leasing and Finance Director/CEO Krishan Thilakaratne and Nikaweratiya Provincial Council Chairman M.P. Pathirana ceremonially open Nikaweratiya branch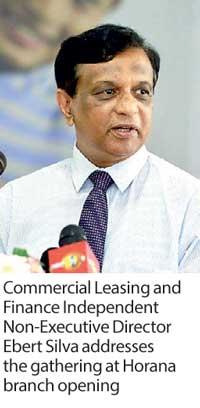 Commercial Leasing and Finance PLC (CLC) made the 64th and 65th additions to its islandwide branch network recently, reinforcing its profound relationship with
its customers.

CLC's 64th branch was ceremonially declared open at No: 99 B, Sri Somananda Mawatha, Horana. The event was graced by Commercial Leasing and Finance Director/CEO Krishan Thilakaratne, while Independent Non-Executive Director Ebert Silva was the guest of honour.

Furthermore, its 65th branch was opened in Nikaweratiya, at the metropolitan location of No. 81, Kurunegala Road, Nikaweratiya. The branch was declared open by CLC Director/CEO Krishan Thilakaratne together with Nikaweratiya Provincial Council Chairman M.P. Pathirana.

The latest fully-fledged branches will now allow the clientele of CLC around the two regions to fulfil their financial needs with much ease. Catering to every layer of the Sri Lankan economy, CLC has been able to continuously offer an intensely convenient scope of facilities to its customers both on offline and online platforms throughout the past decade. Currently, all the branches of the network are fully dedicated to serve the customers with utmost professional care. CLC is one of the top 100 corporates in Sri Lanka and is amongst the 50 most valuable brands in terms of the declared asset base, profitability and shareholder capital. As a futuristic company, CLC continues to evolve by offering a diversified range of products and services including fixed deposits, savings, leasing, Islamic finance, factoring, microfinance, flexi cash coupled with the convenience of Internet banking - CLC online and the islandwide ATM network.