---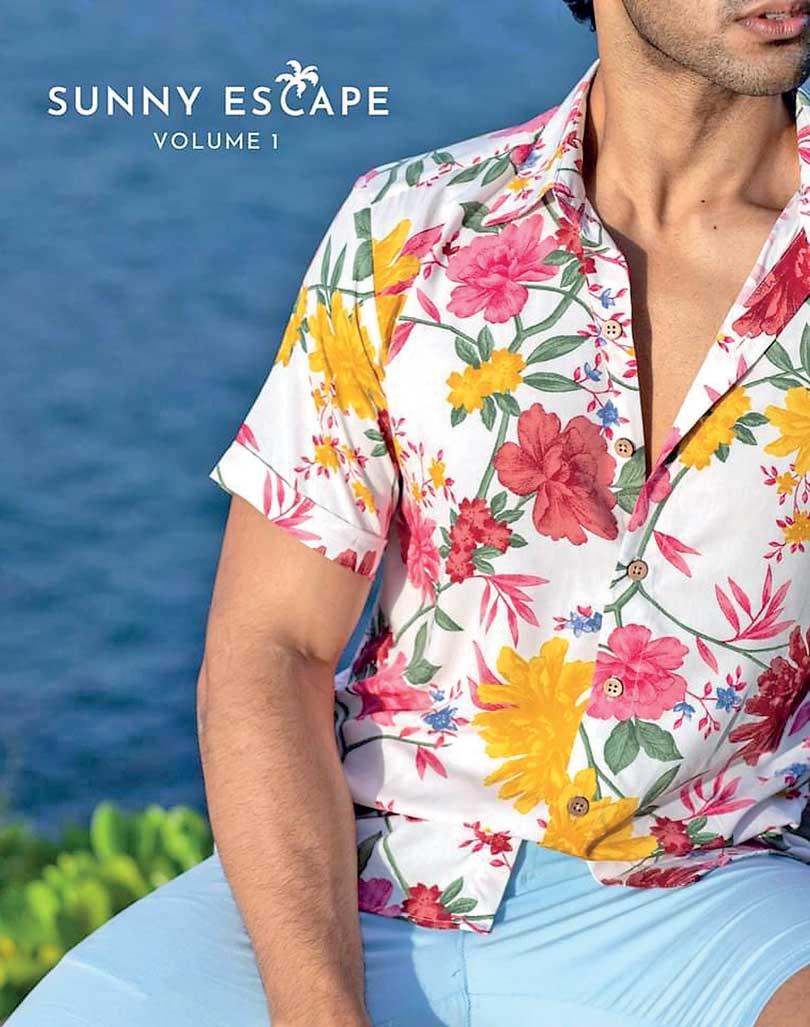 "We are all about creating a culture within our community. I wanted to include a lot of culture around this brand..."
"The process of making my brand was just very simple at the start. I like the word culture because this little island of ours has so much culture. I wanted a personal touch, and added 'By Ari' since my surname is Ariyarathne and most of my friends call me Ari... I wanted to make a name for myself in this industry and slowly I have achieved my goals "
Today on the Buzz, I speak to a young entrepreneur who has made a name for himself in creating island friendly clothing. The fashion space is forever growing and the trends keep changing. Culture by Ari which was founded by Shehan Ariyarathna sure caught the eye of someone who is summer loving. Today I speak to him about his successful journey in the past four years.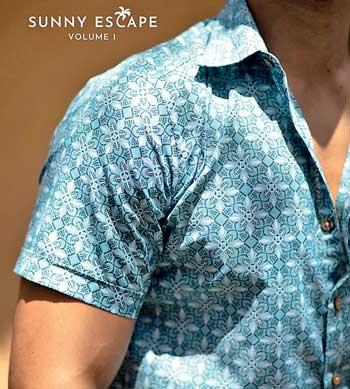 What made you start work on Culture by Ari?
The journey of Culture By Ari exemplifies the power of a vision, the determination, and the passion for creativity I had when I started in my bedroom in 2019. I wanted to showcase a great variety of unique designs that Sri Lankans would love to wear with a big smile.
When you named it "culture" did you ever think of creating a culture around it?
Yes! That's exactly what we are all about, creating a culture within our community. I wanted to include a lot of culture around this brand , including our beautiful colours across this island and the vibrant happy people you meet. I wanted people to remember the brand and have a smile on their face or bring back a good memory. I like to see all our customers travelling with our products or using them for their special days like weddings pre shoots, birthdays, events and all other special events. Whenever I go out or travel I see at least a few customers wearing Culture By Ari on their holidays or at an event and I always go and ask them if it's Culture By Ari and the response is always with a big smile. That makes me very happy.
It's been four long years, what's been the biggest challenge?
During these four long years the biggest challenge I faced was Covid. It was nothing but a logistics nightmare, but our amazing customer base ordered our products at home as birthday gifts and for other functions. Even though we got orders, the restrictions made it difficult to deliver our products on time and to even get the smallest essential item delivered was either double the price or would take a few days to get delivered. During that period Covid was spreading at a rate and staff were not able to travel to work to pack orders. I remember how I went to my little office space close to my home after getting permission from the police station, and packed orders. I also remember delivering some orders by myself around the Colombo area. It was a good experience and I got to see happy customers and we actually got more and more orders since I was delivering them by myself on time of course .
You started this brand in the midst of many challenges in SL, the bomb, Covid etc, how did you stay focused?
I stayed focused during all these tough times because of only one thing, I had a greater purpose to help my staff and they depended on it. Throughout the time I started Culture By Ari during all these unfortunate times we never downsized or let go of anyone, we always kept everyone around and it motivated me since they depended on it. I was always motivated to help them and keep this going and it brings me the utmost joy when I help someone.
I wish everyone could experience what I experienced . So I guess everyone who stuck by me motivated me as well.
What is the process of making your brand?
The process of making my brand was just very simple at the start. I like the word culture because this little island of ours has so much culture and since culture is a very common name I wanted to add the personal touch of putting 'By Ari' since my surname is Ariyarathne and most of my friends call me Ari. I wanted to make a name for myself in this industry and slowly I have achieved my goals day by day. What made me start this was the lack of colourful shirts in this country because I love colour so that triggered me to get into shirts first and now we are known for our variety of beautiful designed colourful shirts.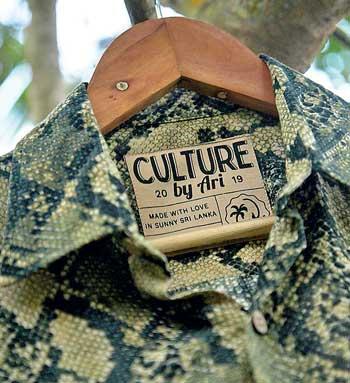 We have so many cool brands coming up , what would you tell them to keep in mind?
I love all these amazing brands that's coming up specially from young entrepreneurs. It shows the potential we have as a country, and the future of this business looks amazing.
what would you say to anyone who is starting or already has had a great start?
Be humble when things go well because everyone will be there to boost your ego. Always stay grounded and focussed, there is plenty to learn. It's a never ending journey so gain as much knowledge as you can. Everything starts with a vision and a dream so I would tell everyone to think positive and manifest greater things in life even when things go bad. Don't focus on how many likes or how many followers you have , I would say focus on branding. The rest will follow. Talk to your customers and learn to listen to negative things more than positive things. This will help you fix a lot of things in your brand. I always love good critical feedback that makes me improve my brand more and more and it got me where I am today. I hope all these young entrepreneurs take this island to another level and put us on a global platform in fashion .
Do you believe there is more space for new brands to come out?
Yes of course there is enough space for any brand to come up. I always think more competition is always better because every brand brings in new ideas, new trends and there is so much to learn. Competition always forces us to do our best and I think it's the best form of motivation. I would tell anyone who is starting not to get demotivated or jealous if someone does something better than you; always look for how they did it and try to do it better. It always takes time and effort so be patient and things will fall in place. There is no shortcut to success if you notice most of the well-renowned fashion houses worldwide, it has taken more than 20-30 years for it to be where it is now. We as young entrepreneurs should always watch and learn and get together as a community and take this island we call Sri Lanka to the Global Market.
What would you say is next for the brand?
The next chapter for Culture By Ari is to showcase what Sri Lanka is to the world - the talent, culture , colours, history, peace and harmony that unite us all. I want to showcase that from my pieces. Currently I'm working on that and I'm very excited to showcase that collection which will be launched before this year ends . It will be different. What motivated me to do this are the foreign customers who always buy our products from our shop Thambili Culture Boutique. I don't want customers to just buy our pieces and leave, I want them to see the culture and remember what we stand for and what this beautiful island has to offer. Culture By Ari will be representing
Sri Lanka on another level by 2024,
Are you someone who thought that fashion was something you wanted to work on?
Yes from day one, fashion has a calling for me and I loved every single day I have been doing this. Everyday I get to see beautiful colourful fabrics and amazing designs and even to meet the most amazing people on a daily basis. Since I started Culture By Ari I have met so many individuals and I learnt so much from them.