---
Brussels (dpa), 31 March, 2021-The European Union has fallen short of vaccinating 80 per cent of health care workers and people over the age of 80 against Covid-19 by the end of March, a target set by the bloc's executive branch.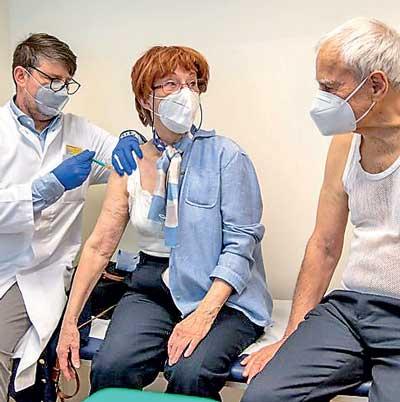 Figures published by the European Centre for Disease Prevention and Control (ECDC) show that no country in the EU achieved this goal.

Only 56.7 per cent of over 80-year-olds and just over 60 per cent of health care workers had received a first vaccine shot on EU average, according to figures updated on Wednesday.
And the number is even lower for those who were fully vaccinated: Only 27.4 per cent of over 80s and 47 per cent of health care workers received their second jab.

The EU is racing to ramp up its sluggish vaccination campaign to save potentially thousands of lives. Older people are generally at a higher risk of dying from Covid-19, while health care workers are more exposed to contracting the virus because of their profession.

Despite an EU-wide effort to distribute jabs evenly across the bloc, vaccination rates vary widely.

In Bulgaria, for example, the rate of over 80-year-olds who received a first jab was reported at a mere 5.1 per cent.

In contrast, Malta reported 95.3 per cent and Ireland 94.1 per cent.