---
Two Sri Lankan writers shortlisted for the Commonwealth Short Story Prize
"Storytelling must be encouraged as it has the potential to foster so much empathy and understanding between people and communities," said Rukshani Weerasooriya Wijemanne, one of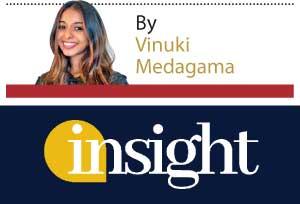 the two Sri Lankan authors shortlisted for the Commonwealth Short Story Prize 2023.

Sri Lankan writers Rukshani Weerasooriya Wijemanne and Himali McInnes are among the 28 writers shortlisted for the Commonwealth Short Story Prize. The Commonwealth Short Story Prize is an international literary award that recognizes exceptional unpublished short stories by writers from Commonwealth countries.

This year, the competition received over 6,600 entries from 19 countries. This year's five regional award winners will be announced on May 17 and the overall winner will be announced in an online ceremony to be held on June 27. Winners will receive a cash prize as well as an online publication on the literary magazine platform Granta.
Rukshani Weerasooriya Wijemanne is one of six writers shortlisted for the Asia Prize, for her short story Principles of Accounting. In 2021, Kanya d'Almeida became the first Sri Lankan to win the Asia prize and went on to be declared the overall prize winner.

Sri Lankan-born Himali McInnes lived overseas for most of her life but spent two and a half years in Sri Lanka during the very end of the civil war, working as a doctor for the WHO. Her short story titled Kilinochchi has been shortlisted under the Pacific Region category as a submission from New Zealand.
The 2023 judging panel comprises Bilal Tanweer (Chair), Rémy Ngamije (Africa), Ameena Hussein (Asia), Katrina Best (Canada and Europe), Mac Donald Dixon (Caribbean) and Dr Selina Tusitala Marsh (Pacific).
Rukshani Weerasooriya Wijemanne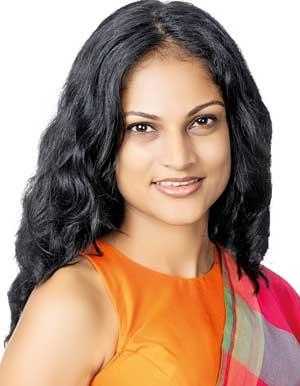 Rukshani Weerasooriya Wijemanne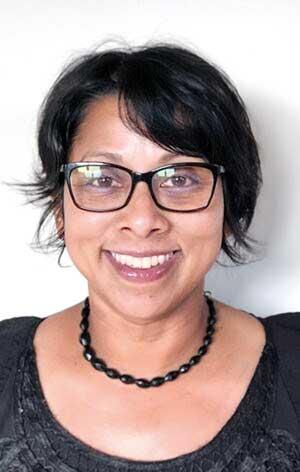 Himali McInnes
"Principles of Accounting is a story of a young man with a troubled past, who is caught in a cycle of failure," Rukshani said.
"He has big dreams and what might seem like a disproportionate amount of self-confidence, but all he seems to achieve, no matter how hard he tries, is rejection. He desperately wants to come out of this cycle, but he doesn't seem to know how."

Rukshani revealed that her own experience with writing the story Principles of Accounting involved a lot of rejection, determination and growth as a writer.
She sees this piece of writing as a reflection of her progress and where she is as a writer currently.
"I have never worked on a story for as long as I've worked on this one," she said.
"I started writing it in 2018. Over the years, it became a canvas for trying out the various techniques and tools I'd picked up along the way," she explained.
Thematically, Rukshani's story explores ideas that are in many ways universal. Her exploration of rejection and failure is interlaced with a sense of hope, which she intends readers can relate to and find solace in.

"I like to think of this as a story of hope because it shows that a person can have setbacks.
"They can be odd, difficult to relate to, utterly lonely, suffer from abuse, addiction and grief - and still find hope in a place they least expected to find it".
"I hope that readers from any and everywhere feel heard, seen, and valued from reading this story. But even more than that, I hope that this story helps readers to look more compassionately at those around them, whom they would normally dismiss as repulsive, tiresome or obnoxious," she said, contemplating the short story's ushering of empathy and understanding amongst its readers.
Himali McInnes
Himali's shortlisted story Kilinochchi draws elements from her own experiences in New Zealand and the latter stages of the Sri Lankan civil war, during which she spent two and a half years as a doctor for the World Health Organization.
"My short story Kilinochchi is set in both New Zealand and Sri Lanka. Nisha is a Tamil woman, a tea-plucker with a turbulent past and a sense of the spiritual, who moves to New Zealand with her white husband. However, her only son, whose father is Sinhalese, betrays her by going back to fight in Sri Lanka's civil war," she said.

She explained that the story is deeply rooted in a search for identity and justice.
"I don't provide any answers but I hope this story provokes readers to think about the cruelty of war, of unhealed scars, and the way we treat those who are different from us," she said.
Himali's exploration of the search for identity is one she hopes readers can resonate with, and mirrors her own liminal sense of belonging.

"Even though I have lived in New Zealand for most of my life, I still don't feel fully Kiwi - people still ask me where I am from. And in Sri Lanka, I speak Sinhala with a weird 10-year-old's stilted accent, so I'm a foreigner there too. I know who I am and am very comfortable in my own skin, but I am still working out my communal identity," she admitted.
Stylistically, Himali gravitates towards the genre of magical realism and disclosed that this genre builds upon the types of stories she loved as a child.
"I grew up reading sci-fi, and now I love Tolkien, Murakami and Rushdie. I like the possibility that weird, unexpected things might happen, that birds and fish might talk, that the sensate world is not all there is," she marvelled.
Nurturing storytelling: Why it's important
"Telling stories is one of the most fundamental acts of being human. It builds relationships, fosters empathy, and makes the truth of someone else's experience come alive in a way that non-fiction simply cannot match.
"Finding rich, textured stories from different communities is vital," Himali McInnes said.

"I think everyone can be creative; we have been, in essence, created to be creative. It is a matter of finding the right form of creativity," she added.

Himali hopes to publish a series of short stories drawn from her experiences going to an international school in Papua New Guinea, featuring characters from all over the world. Her goal is to create stories that have real, flawed characters, rather than falling victim to stereotypes.

Rukshani Weerasooriya Wijemanne also commented on the power of storytelling to process discomfort and understand the complexities of life.
"I want to see us care about what lies beneath the surface, and process difficult and uncomfortable truths. This is where bold, honest storytelling can play a powerful role. It is important that we understand that one event can be looked at from multiple points of view and that each of these can be worth considering and learning from," she said.
Rukshani is currently working with a Sinhala translator to make Principles of Accounting accessible to the Sinhala readership and hopes to translate the story into Tamil as well. She is also working on publishing a number of children's books, rhyming stories and a series of 'legal' stories in rhyming verse which she wrote with an adult audience in mind, drawing from her former career in law.