---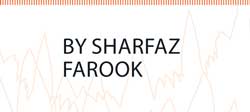 Digital transformation is a super buzzword that's thrown around so much that everyone is an expert, with a spiel that will convince any novice that it's the next best thing after the smartphone. But dig a little deeper and it all goes vague due to the extent of what it encompasses. We're in the fourth industrial revolution after all, so narrowing it down to what it means to a company—with its own unique operational model—requires some food for thought.
Helping companies understand the intricacies of digital transformation and how they apply to various businesses is MOQdigital. Headquartered in Australia with offices in Sri Lanka and Singapore, the IT-based solutions company is breaking down the giant that is digital transformation, into the little minion-sized pieces that will help companies realize the full potential of the fourth industrial revolution—by integrating data, applications and systems into a seamless process.
Mirror Business spoke to MOQdigital CEO Nicki Page, who describes the company as "a next generation IT services provider who can improve a company's business and drive the outcomes they need. We are driven by smart thinking, innovative ideas and using the best of what technology has to offer. Our people genuinely believe they can change the world through the smart use of technology. This is WHY we do what we do."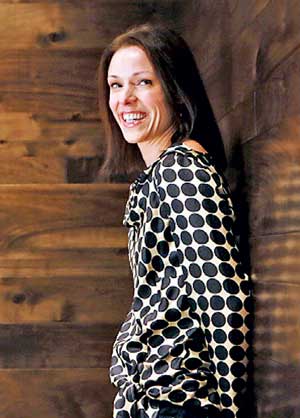 Equally, Page says that it's the people at MOQdigital that do extraordinary things with technology, possessing a reputation for delivering results which sets the company apart in the industry.
The following is an excerpt from the interview with Page.
Competition in this area of business is on the rise with many developing custom IT solutions. What advantages does MOQdigital bring to prospective clients?
At MOQdigital, we walk the walk of digital transformation daily with our customers – because we believe we can improve their business and drive the outcomes they need. We're driven by smart thinking, innovative ideas and using the best of what technology has to offer. We believe in the future. This is our competitive edge.
Our main advantage is our people and the IP we bring. Whilst we are a new brand name – MOQdigital is nearly three years old, we were previously well established businesses (over 10 years old) that have come together to provide our customers an end-to-end service in this new digital world dominated by devices, infrastructure, applications and data.
Many of us have lived and breathed technology our whole lives. We've seen many changes in the industry, what works, what doesn't work and will continue to learn as technology rapidly evolves.
But what I'm most proud of is the work we do to help our customers.
Toga Hotels is one of our largest customer projects at the moment, where we've gone from managing seven hotels in Australia to managing 70 hotels worldwide. Now Toga is at the beginning of a new digital transformation journey and we look forward to working alongside them as they expand their business.
A large global financial customer is another major project we had this year. They turned to MOQdigital for help with the design and implementation of a global cloud solution across six data centres with 24/7-managed services. The solution we delivered has enabled the business with redundancy as well as future flexibility and scalability as they grow and service their customers.
Another customer we've been working closely with is a leading Australian import and export logistics services company. They were a long-standing managed services customer of TETRAN and after learning of our additional capabilities are now working on many new services projects with us.
And finally, I'm proud of the innovative work we did with Laing O'Rourke. We provided an Internet of things (IoT) solution to keep their engineers safe when working in remote locations. Engineers were exposed to extreme heat and we needed to find a way to protect them from heatstroke. So together with Laing O'Rourke, we designed a solution using an intelligent hard hat helmet that could monitor the engineers' biometrics such as heart rate, body temperature, outside humidity and temperature. We displayed this data in real-time to a digital dashboard and what we discovered was that we could spot a change in the biometrics of the engineer typically 30mins before they suffered from heat stroke. This enabled us to move the engineer out of harms' way before it was too late.
These are just a few customer stories that have earned recognition for our company from leading partners such as Cisco and Microsoft. In 2016, we won two Innovation awards as well as the Microsoft Country Partner of the Year award.
Is it fair to assume that companies today need a customized solution that can seamlessly integrate with other systems as opposed to traditional proprietary solutions?
Today we are witnessing one of the largest tech transformations in history: The Cloud Era. Nearly every company is looking for smarter ways to do business using the cloud as an intelligent platform and they have a list of IT projects the businesses would have liked to have implemented 'yesterday' or requires help with their IT strategy in general—this is our opportunity.
Companies today need outcomes and results. Technology is the enabler. They don't necessarily care how we get the results or what technology we use as long as they achieve the outcome their business needs. There has never been a better time to be a trusted advisor, integrating solutions using the best of breed technologies.
Would you agree that having the three verticals—consulting, integration and managed services—give MOQdigital a better understanding of a client's needs to continually help them improve productivity and their business?
Our purpose is to enable our customers to achieve more through the smart use of technology in this rapidly evolving digital world. Digital transformation is achieved by reinventing business processes and improving productivity. But any digital transformation means human transformation. Companies do not innovate, people do. Therefore, our ability to provide consulting, integration services and manage whole environments, means we can deliver an end-to-end capability for our customers and drive the results they need. This is critical for the future of business.
In 2016 MOQdigital acquired two companies. What was the strategy here?
Our strategy at MOQ is to build recurring revenue whilst continuing to provide exceptional customer service. The two acquisitions we made with TETRAN & Skoolbag aligned extremely well with this vision and strategy.
TETRAN enabled us to have a highly skilled workforce, providing 24/7 managed services for our customers with a greater emphasis on operational efficiencies which in turn meant a better value proposition for our clients as opposed to that which we could offer in Australia. This allows our business to scale whilst providing a quality service.
Skoolbag enabled us to own our own IP in the education vertical, which is the largest industry vertical that we service at MOQdigital. Skoolbag is used by over 3000 schools and over one million users, enabling parents, schools and teachers with an invaluable communication platform within the school community.
But more importantly, with both acquisitions - we are a team of people that have come together with a common set of values and beliefs across multiple regions around the world and together we achieve incredible things—it's our culture that is our "secret sauce".
What is the role of the unit in
Sri Lanka?
Sri Lanka is an extremely important branch of MOQdigital. They are our Centre of Excellence (CoE), a highly skilled team providing a quality managed service to our customers on a 24/7 basis. They are the people our customers reach out to for help, no matter what time of day or night.
Our CoE also provides MOQdigital with a highly efficient operational engine for our own business, allowing us to scale as we deliver front-end services for our customers in Australia and other parts of the world.
More than anything, I love the culture of the people in Sri Lanka—their warmth and strong sense of family values is infectious. It feels like home when I visit our team in Colombo and that's the feeling I'd like for our customers to
experience too!