---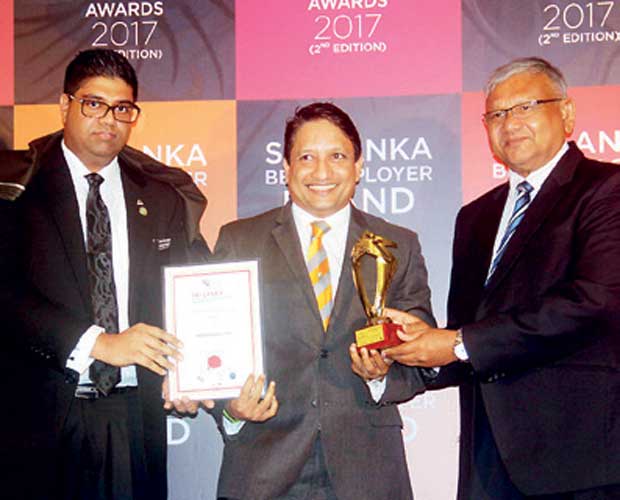 Human ResourcesGeneral ManagerSuresh Muttiahreceiving the 'Best Employer Brand Award'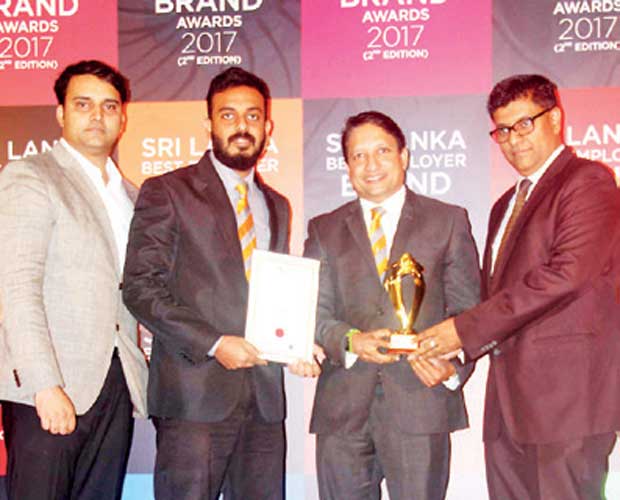 Human ResourcesGeneral ManagerSuresh Muttiahreceiving 'Dream Employer of the Year' Award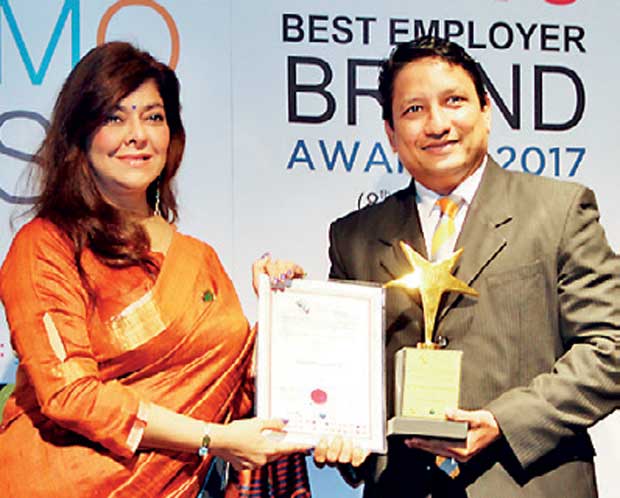 Human ResourcesGeneral Manager Suresh Muttiahreceiving the award for 'Best HR Practice in Finance Sector'
Union Assurance was continuously acknowledged for its best in class HR practices which contributed towards creating a people centric organization and a strategic alignment in support of organization's overarching objectives.

In recognition of its best HR practices, Union Assurance was recognized with two prestigious awards at the recently concluded Sri Lanka Best Employer Brand Awards held on 13thJuly at Taj Samudra, Colombo which was organized by the World HRD Congress. UA was able to achieve the prestigious title 'Best Employer Brand Award' along with the Dream Employer of the Year award.

HR practices executed by UA were once again on the spotlight as the company was able to receive the recognition and accolade for the 'Best HR Practice in Finance Sector' at the Asia Banking, Financial Services and Insurance Excellence Awards organized by CMO Asia which was held on 2nd August at Le Meridien Singapore, Sentosa.

Commenting on UA's achievements for its Best HR practices,Human ResourcesGeneral
ManagerSuresh Muttiahexpressed that "We are extremely glad to be recognized with such an array of awards and accolades for the HR practices that we have been executing throughout these years. It is simply due to the fact that we possess our human capital as a key differentiator within the industry that we operate. At the same time, we always ensure to strategically harmonize the key elements of enriching the HR capital with the company's vision, mission and objectives. Investing sustainably on employee development, introduction of new potential verticals to grow and employee empowerment initiatives launched by UA have always been the true thriving forces of becoming the best in its HR practices. All these recognitions will be a positive force for us to become an outstanding company within the system we work in."

As a company which embraces their employees and places their 'success' on its people, these recognitions would be yet another valued endorsement towards the future endeavours to be achieved. Furthermore, this would encourage the entire work force to go beyond the borders and to reach for the best.