---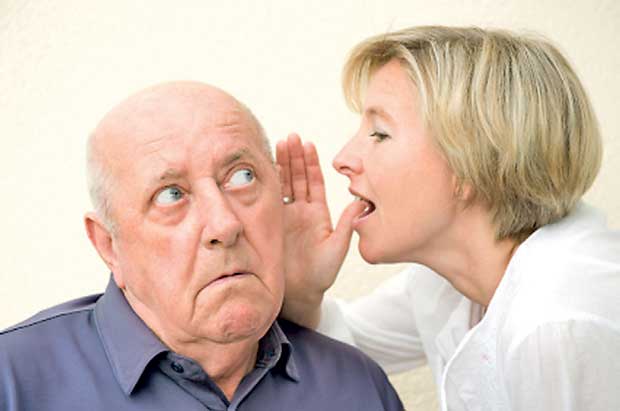 Are you aware that whatever your age may be, you could fall victim to deafness.
You may not know that you are, at times, short of hearing. Today, many suffering from hearing defects can be detected not only among adult groups but even among young men and young women. Hearing defects can occur especially due to age. But they can occur due to side effects of prolonged illness and through inheritance. There are opportunities for you to ascertain your level of hearing, by yourself.

While viewing TV with other members of the family, if you are tempted to increase the sound-volume, comparative to others, a conclusion can be arrived at, about your status of hearing. While having a conversation with a person, if you ask for repetitions due to unclear hearing, it is an early warning to have your hearing level checked. Being employed over a long period of time, in a place where there is much noise, is also conducive to the weakening of the hearing status.
Parents of little children can become aware early, about the hearing level of their children. If a child of about two-and-a-half years finds it difficult to link two words together, while talking, that child is likely to have a hearing defect. If a child remains without responding, as if he did not hear, when the mother or the father speaks to him, this could be concluded at the early stage of a hearing defect.
If you are past 45, you are likely to be vulnerable to hearing defects. If you have any suspicion that way, you can get your hearing status methodically checked before the condition worsens. Those hearing defects that come about due to nerve conditions, are difficult to be cured through medicines. An effective solution is possible, in that kind of situation, on most occasions by using a hearing aid.
Most of us resort to 'cotton buds' to clean our ears. As a result the dirt in the ears may get pushed inside, and may clog the ears. This process too is likely to weaken hearing. Therefore please refrain from cleaning the ears, by inserting 'cotton buds' deep into the ears.
Today in most countries in the world, it has become possible to treat ear defects very successfully, through early diagnosis. You too now have the opportunity to find solutions through the power of modern technology. If you have any doubt about the above matters, you can obtain clear solutions by consulting an ENT specialist.
Now one does not need large hearing aids. With the advancements at global level, the opportunity is now available to obtain from the market, most sophisticated technologies, that are quite refined
and small.