---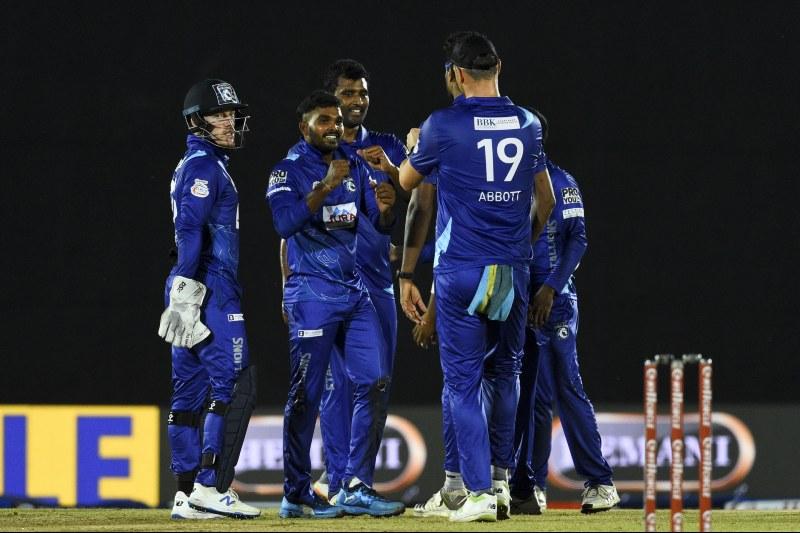 11:54 PM
Man of the Match Avishka Fernando had a laboured start to his innings - he was 10 off 20 balls at one point - but kept a cool head while Bhanuka and Moores were finding boundaries, giving him time to find his feet and eventually explode.
His 92 comprised 7 sixes and 5 fours and together with the experienced Shoaib Malik made sure that Jaffna Stallions were always ahead of the chase,
11:41 PM
Jaffna Stallions win by 8 wickets!

Avishka Fernando tucks a single into the leg-side to cap off a fine chase. He finishes unbeaten on 92 off 63 and gives the Stallions a commanding win in their opening game.

Stallions 176/2 in 19.3 overs - Fernando 92*(63), Malik 27*(31)
11:33 PM
Century Partnership off 66 balls!

Shoaib Malik 26(29) has been relatively sedate but has proved an invaluable foil to Avishka Fernando 83(57).
11:24 PM
Walton dives but cannot hold on!

Avishka Fernando offers a chance to Chadwick Walton at long-on who dives but fails to keep the ball within his grasp.

Stallions need 19 off 18 balls.


11:13 PM
The Stallions have eased along to within runs of 38 victory with 30 balls

Avishka Fernando 68(49), Shoaib Malik 13 (18)

The Galle Gladiators are in need of a spark from somewhere. Their bowlers haven't been at their best, conceding 21 extras already.
11:03 PM
Fifty for Fernando!

A flat six down the ground from Avishka Fernando brings up his half-century. It's his fifth maximum of the innings.
He needed 26 balls to score his first 19 runs, but the next 33 came off just 14. Suffice to say, he's now looking far more comfortable.

Stallions need 63 off 42 balls


10:55 PM
Afridi has done little wrong today. First he scores a 20-ball 50, then bowls a miserly three overs, conceding just 10 runs. He did drop Shoaib Malik off his own bowling, but other than that, he's been excellent today.
Jaffna 87/2 after 11 overs.
89 needed off 54 balls.
10:49 PM
Jaffna Stallions require 94 off the last 10 overs,

Avishka Fernando has moved to 28 off 29 balls following a straight six off Milinda Siriwardena, He's not been at his best but has done well not to panic so far.

Stallions still have Thisara Perera, Dhananjaya de Silva and Wannindu Hasaranga to come.
10:37 PM
Tom Moores c Afridi b Shiraz 18(14)
Stallions 66/2 in 7.4 overs

Moores pulls high into the night sky. Two fielders converge but Shahid Afridi maintains his composure and gobbles it up, M Shiraz claims his first wicket.

Shoaib Malik is the new man in,
10:33 PM
Jaffna Stallions 54/1 in 7 overs

A quiet over from Shahid Afridi. Just the 3 runs from it. Left-handed Tom Moores has made his way to 14(12) but Avishka Fernando continues to struggle with 10(20).
10:27 PM
Jaffna Stallions 51/1 at the end of the powerplay

A better over from Asitha Fernando. Fernando has been one of the more prolific quick bowlers in Sri Lanka's First-Class circuit in recent times and - despite it being a different format - there would be a few eyes following his progress in this competition.

Avishka Fernando has looked scratchy with 8 off 17 balls. Tom Moores is doing a little better, with 13 runs off 9 deliveries.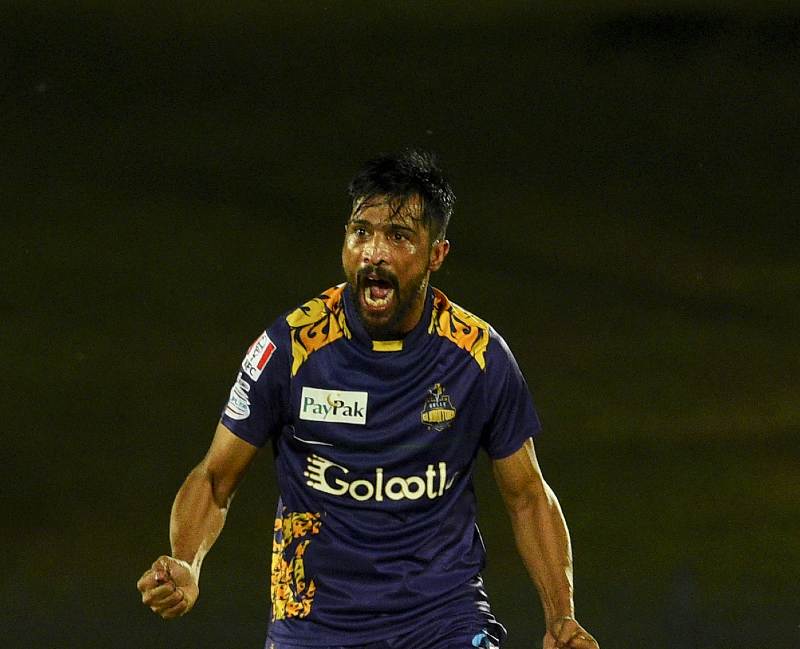 10:16 PM
Amir removes Bhanuka!
M Bhanuka c Azam b Amir 18(10)

Minod Bhanuka pulls off an audacious scoop for six off Amir but is unable to follow it up as he feathers the next ball to wicketkeeper Azam Khan.
Tom Moores walks in.
10:02 PM
Jaffna Stallions 8/0 in 1 over.

A bit of indecision in the running between the two openers in that over but no harm done for the Stallions as a few wides down the leg-side from Dananjaya help them to 8 off the opening over.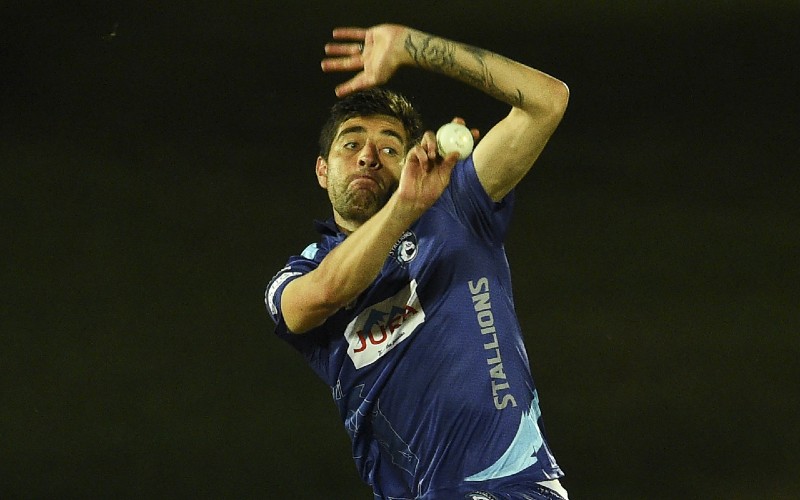 09:57 PM
Momentum is with the Gladiators going into the break.

Danushka Gunathilaka 38(30) gave Galle Gladiators a decent start before Hasaranga and Olivier combined to peg things back. An innings that seemed destined for around the 130 mark was powered to 175 courtesy Afridi's 58(23).

The Gladiators were 72/2 at the halfway point, and managed just 26 off the five overs that followed. Afridi's 20-ball 50 gave the Gladiators that momentum, plunderin
09:44 PM
M Amir c Moores b Perera 3(3)

Amir skies Thisara Perera to wicketkeeper Tom Moores. The Gladiators are 166 for 7 heading into the last over. Shehan Jayasuriya is joined by A Dananjaya. Abbott to bowl the final over.
Can the Gladiators cross the 180 mark?
09:36 PM
Afridi turns the tables on Jaffna!

Afridi storms to a 20-ball 50 with 3 consecutive sixes off Duanne Olivier. He looks in ominous touch.

09:23 PM
Galle Gladiators 112/5 off 16 overs.
Shahid Afridi 17(11), Shehan Jayasuriya 2(5)

Afridi collects three boundaries off the returning Binuru Fernando to give his side some impetus heading into the final four overs.

Umpire signals a strategic timeout!
09:14 PM
Galle Gladiators 95/5 after 14 overs

The Gladiators are down to their last recognised pair of Afridi and Shehan Jayasuriya as a result of that over from Duanne Olivier. Olivier has 3 for 20 from his 3 overs.
09:09 PM
Olivier returns to dislodge Rajapaksa!
B. Rajapaksa c B Fernando b Olivier 21(20)
Gladiators 92/4 in 13.1 overs

A pick-up off the hips from Bhanuka Rajapaksa flies staright into the hands of Binura Fernando at fine-leg. Another set batsman falls. It's been a common occurence in this innings.

Shahid Afridi is the new man in.
09:04 PM
Milinda Siriwardena joins Bhanuka Rajapaksa in the middle. The left-hand combination prompts Thisara Perera to turn to the off-spin of Shoaib Malik.
09:00 PM
Azam's luck runs out!
Azam Khan c D. De Silva b Hasaranga 20(18)
Galle Gladiators 79/3 off 11.3 overs

Hasaranga picks up his second as Azam Khan's slog sweep flies straight to deep mid-wicket.
08:53 PM
Galle Gladiators 72/2 at the halfway stage
Azam Khan 17(14), Bhanuka Rajapaksa 6(9)

08:43 PM
Hasaranga strikes!
Danushka Gunathilaka b Hasaranga 38 (30)

Gunathilaka fails to execute a reverse-sweep and is castled. The breakthrough caps off a tight couple of overs for the Stallions courtesy Wanindu Hasaranga and Thisara Perera. Galle 59/2 in 7.5 overs.

Gunathilaka struck seven boundries in his innings.

Bhanuka Rajapaksa to bat at number four.
08:32 PM
The Gladiators will be pleased with their start as they progress to 53/1 at the end of the powerplay.
Danushka Gunathilaka 35(24), Azam Khan 7(5)
08:25 PM
Despite losing a wicket, that was a productive fourth over for the Gladiators. Three boundaries and Galle are 37/1 after 4 overs.
08:17 PM
South African Duanne Olivier into bowl the fourth over. Replaces Kyle Abbott.
08:01 PM
Danushka Gunathilaka and Chadwick Walton will be opening the innings for the Gladiators
07:45 PM
Shahid Afridi wins the toss and says that the Galle Gladiators will bat first. Jaffna Stallions captain Thisara Perera says he was hoping to bowl first if he won the toss. So guess everyone won that toss.
07:10 PM
Yesterday's opening match of the Lanka Premier League was decided by a Super Over, with Colombo Kings edging the Kandy Tuskers. While we're unlikely to see that happen again tonight, the tone has been set for an exciting evening of cricket.
<div class="card" style="box-sizing: border-box; position: relative; display: flex; flex-direction: column; min-width: 0px; overflow-wrap: break-word; background-clip: border-box; border: 1px solid rgba(0, 0, 0, 0.125); border-radius: 0.25rem; color: rgb(33, 37, 41); font-family: -apple-system, BlinkMacSystemFont, " segoe="" ui",="" roboto,="" "helvetica="" neue",="" arial,="" "noto="" sans",="" sans-serif,="" "apple="" color="" emoji",="" "segoe="" ui="" symbol",="" emoji";="" font-size:="" 16px;="" margin-bottom:="" 20px;"="">
06:56 PM
Welcome to the live blog for the second Lanka Premier League match between the Galle Gladiators and Jaffna Challengers