---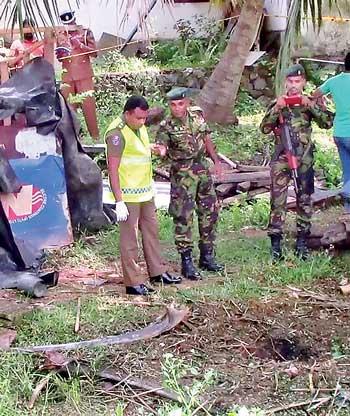 By Sheain Fernandopulle
An explosion was reported in a garbage dump behind the Pugoda Magistrate's Court last morning, Police said.
They said it was not a hand grenade but a bag stuffed with gunpowder and presumably an act carried out to deceive security personnel.
Police said the explosion was not connected to any controlled diffusion and that there were no casualties nor any damage caused.