---
Commercial Bank of Ceylon smashed its records for cash dispensed via the bank's automated teller machine (ATM) network over a 14-day period this 'Avurudu' season, dispensing a jaw-dropping Rs.21.54 billion between April 1 and 14.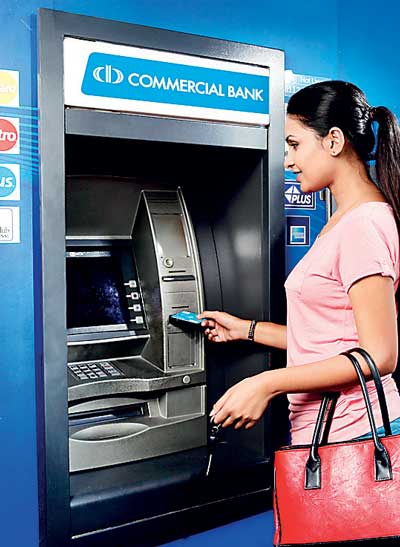 On four of these 14 days, the 625-terminal network dispensed more than Rs.2 billion a day, with the peak of Rs.2.504 billion being achieved on Friday, April 8, a new record for cash dispensed in a single day, the bank said.
Commercial Bank's ATMs processed 3.4 million requests for cash withdrawals during the fortnight at an all-time high average of 243,571 withdrawals per day.
"These figures are very encouraging and show the public's trust in our ATM network," Commercial Bank Managing Director/Chief Executive Officer Jegan Durairatnam said.
"While reaffirming the capacity and reliability of our ATM network, they also emphasise the indispensable role the network plays in the lives of millions of people, including holders of ATM cards issued by other banks."
The previous record for cash withdrawals in a single day was set by Commercial Bank on April 10, 2015, when users of the bank's ATM network, then at 610 terminals, withdrew Rs.2.49 billion.
The bank said the figures for April 2016 reflect a consistent increase in dependence on the bank's ATM network and underline the importance of expansion to serve an even wider customer base.
The Commercial Bank ATM network is the largest automated cash dispensing facility owned by a single bank in Sri Lanka. Holders of Commercial Bank's standard ATM cum Shopping debit cards can withdraw up to Rs.40,000 from the bank's ATMs per withdrawal. The bank also offers customers the option of setting their own ATM withdrawal limits up to a maximum of Rs.100,000 a day and a point-of-sale limit of up to Rs.500,000.