---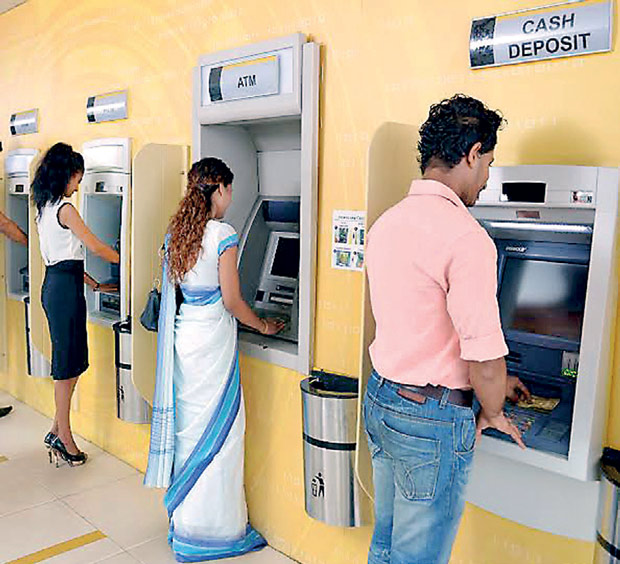 The owner of the largest automated teller machine (ATM)/cash deposit machine (CDM) network in the country, Bank of Ceylon (BOC), yet again set a benchmark in the banking industry by transacting over Rs.46 billion during this Sinhala and Tamil Avurudu season from April 1 till April 14, 2017.
Having a fully operational ATM network with over 730 machines covering the entire country, BOC has provided customers utmost convenience and easy access to cash for their immediate cash requirements during Avurudu.
Through the bank's ATM network alone, BOC has dispensed over Rs.34 billion from April 1 to 14, which is the highest amount dispensed through a bank's own ATM network in Sri Lanka.
The bank has installed over 127 CDMs covering every strategic point throughout the country enabling BOC customers to deposit money into their accounts on real time 24 hours a day.
These CDMs have accepted the highest recorded – over Rs.12 billion – in cash during the same period.
The highest number of transactions made on ATM/CDM network was recorded on Friday, April 7, 2017, which was over 350,000 transactions worth Rs.6.29 billion. During the period from April 7 to April 12, the bank's ATM network dispensed over Rs.3.45 billion per day on average.
"It is overwhelming to see that our efforts to digitally transform the banking landscape in the country are becoming a success day by day. With our ATM/CDM network that counts more than 850 machines covering every hotspot in the country, we have been able to increase the usage of these service points among the public.
Our ATM/CDM network is not only popular among our customers but also among others who bank with other banks to use when in need," stated Acting Deputy General Manager Sales and Channel Management and Deputy General Manager Retail Banking Range 2 C. Amarasinghe.
The bank has enabled all ATM card users to withdraw or make direct payment through a POS machine up to Rs.100,000 per day 24X7 through an ATM without prior arrangement. The same can be used for transactions over Rs.100,000 per day through a POS machine with prior approval.
Moving ahead with the digital transformation, the bank introduced BOC SmartZone that includes 24x7 operative self-serving lobby, which includes ATMs and CDMs and currently has formed over 130 of state-of-the-art SmartZones. It has been a good service point that served customers with their immediate cash requirements during the festive season.