---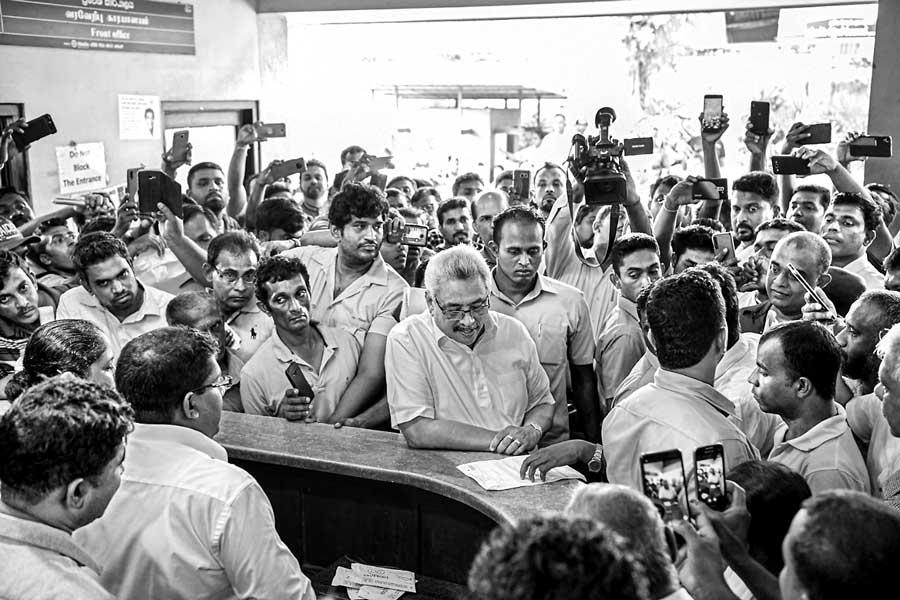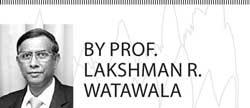 Management By Walking Around (MBWA) has received prominence due to the leadership of the country President Gotabaya Rajapaksa making surprise visits to some of the important government departments to observe the workings and efficiency of the public service and to see how the public are being served.

The president recently visited the Registrar of Motor Vehicles (RMV) office in Werahera, where the staff, officers and public were taken by surprise. He noticed the large number of people who had come to obtain the driving licence, renewal or other services and that they had to spend long hours after queuing up from the early hours in the morning. This was not what he had expected from an important government department.

The president who inspected every section of the RMV office also met several senior officials and discussed the operation at the office.

He had stressed on the need for the government departments to provide prompt and customer-friendly services to the public and the need to win the hearts of the large number of people who come to get their services. The public should not waste their time and issues should be resolved speedily.

He also touched on the importance that no irregularities should occur during the discharge of their duties and all should firmly resolve to prevent any fraud or corruption.

The concept of MBWA is originally credited to Bill Hewlett and David Packard of Hewlett Packard, who used it in the 1940s. It was popularised by management guru Tom Peters in the 1980s.

We should be happy that a concept used by the private sector has been used to make the public sector efficient and productive. MBWA is a term coined by Peters; it is apparently from his study of successful US companies and their practices in his 1982 book 'In Search of Excellence: Lessons from America's Best-Run Companies'.

Peters noticed that good managers tend to communicate a lot better with their team and they do that in informal ways, such as chatting with office staff rather than having formal meetings in their room or boardrooms. He revived the spirit of this relatively simple but effective approach to corporate success, one that he said was proven to deliver far greater dividends than any amount of computer processing and bean counting.

MBWA is a smart approach to management because it helps managers keep their ears to the ground on developments around the company or organisation, as well as new ideas. At a time of intense competition and rapid change, leaders need to maintain close connections with the people that will make change happen.

MBWA enables you to learn the most about your employees, your business, their collective needs and services provided by walking around and interacting with them. In other words, it's better to get up and get moving than sit behind a desk and wait for the reports and files to pile up.

Further, you can see for yourself the services provided to the customers and also speak to them to get their views, which will enable to judge the efficiency of your staff. Many find it difficult to get away from their day-to-day work and practice MBWA, which would certainly provide proof of how the staff provide services to the customers.

Research has shown that simply being physically present with your people isn't enough. It's the post-walk actions that you take and the problems that you solve that will determine the success of your MBWA strategy. If you don't strike the right balance, you can wind up doing more harm than good.

Furthermore, you'll boost accountability and productivity, as any actions that you agree upon with your people will likely get done because you see one another regularly.

"As per reports, Apple Chairman Steve Jobs often engaged in customer service on a personal basis. The point wasn't to fill in for an understaffed contact centre; his time would be considered too valuable. Nor was it just about injecting himself into escalated situations to patch up customer relations, which, by the way, is a good strategy
in and of itself.

Jobs had mastered the art of MBWA. It's a relatively simple -- but way underused -- best practice that keeps managers in touch with the people paying the bills or making things happen around the company. In this regard, noting that few top managers bother to get their hands dirty with the day-to-day doings of companies and customers.

Jobs would personally respond to an inordinate amount of customer emails, which often dealt with hardware issues or pricing questions. He also would pick up the phone and call customers about their problems.

If anyone needs proof that CEOs and other business leaders can really change their own perspective, as well as transform the business by relatively simple best practices such as MBWA, just look at Apple's performance over the past decade.

Jobs never got an MBA (he would have majored in something else anyway) but he attained his MBWA with honours."

Another example was Howard Schultz, founder of Starbucks, who would visit 25 stores per week to learn what was happening at the workplace and take action
to put things right.

Andy Pearson, as President of PepsiCo, would regularly sit down with a junior brand manager at random, to discover what was happening in their world and get unfiltered data as to what was going on in the company.

Some companies have made MBWA part of everyone's performance targets and part of how their bonus is calculated. But it needs to be emphasised that all managers need to practice what they preach and lead by example.

The great thing about MBWA is that one could see your staff action and the boss can do something if things are not working properly.

Therefore, as a leader, you should not sit in your air conditioned rooms or ivory towers going through files or signing papers but direct your teams and get out of the office and wander about to see for yourself what is happening and engage with people.

The president has shown the way and there after other Cabinet ministers, secretaries of ministries, chairmen of corporations, heads of government departments, need to practice MBWA, which will give a new meaning to team management and public service, where people can see a difference of courteous prompt service with no hassle and free
of handouts and corruption.

With surprise visits, all government servants will be kept on their toes and will encourage staff to achieve their goals.

The biggest challenge when implementing MBWA is to overcome the habit of being 'too busy' and to start walking around and let this not hamper the good example set by the
president of Sri Lanka.

(Prof. Lakshman R. Watawala is President of Chartered Professional Managers Sri Lanka and Certified Management Accountants of Sri Lanka)