---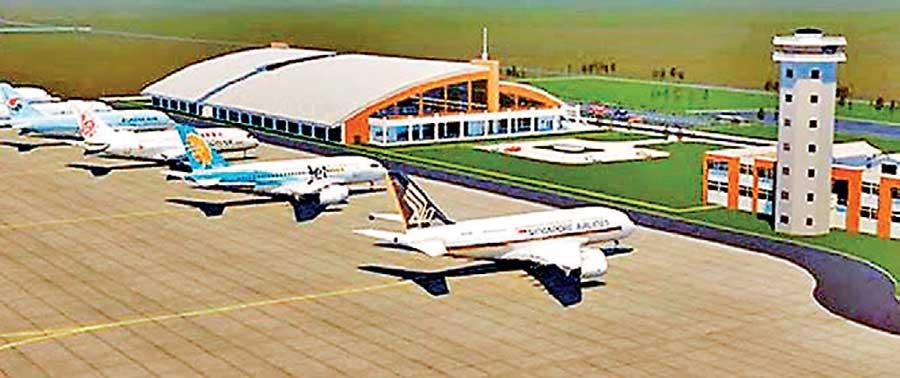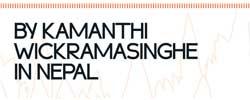 Lumbini, the Mecca of Buddhist pilgrims, is a frequently visited pilgrimage site as it signifies the birthplace of Gautama Buddha. While the site attracts close to 1.5 million tourists all year round, just last year, it has been frequented by approximately 59,959 Sri Lankans. With an objective to make things more convenient, the government of Nepal in collaboration with the Asian Development Bank (ADB) is looking forward to commence operations at Gautam Buddha International Airport in mid-2020.

During a recent visit to Bhairawa, Mirror Business had the opportunity to visit the project site and inspect its ongoing construction work. As at present, the 3000-metre runway has already been completed. While it will be connected to three linking taxi ways, the administrative building, control tower and arrival and departure terminals are still under construction. It is being built to accommodate all aircraft that operate at Kathmandu Airport and will also be Nepal's second fully-fledged international airport.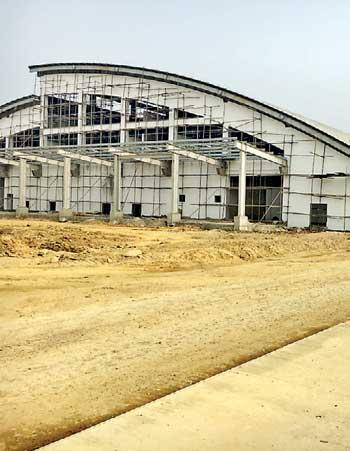 "Right now there are one-hour to two-hour delays in domestic flights due to air traffic," opined ADB Nepal Resident Mission Senior Project Officer Transport Naresh Pradhan.

"This is a regional tourism project but there are other tourism components as well. The airport constitutes 70-80 percent of the major project funds. In the beginning it was approved only as a regional airport but in 2012, the government decided to convert it to a fully-fledged international airport due to unpredictable weather conditions. In the event of a disaster, there is no other alternative airport for Nepal either. Considering this request, ADB decided to allocate an additional funding of US $ 30 million to fund this airport."

He further said that in 2008, 1.8 million international passengers have visited Nepal but in 10 years, it has increased by 2.5 times.

"But we haven't done much at Tribhuvan International Airport (TIA) although there has been a steady increase in arrivals of international tourists. Similarly, domestic passenger movements have also been observed. We don't have much space to accommodate more traffic in TIA. There cannot be additional runways, parking base and taxi ways due to space constraints. This is why Nepal needs this airport. The government has requested the extension of the terminal building and we are discussing it. In addition to that, we are also considering the extension of linking taxi ways as well."

Eng. Prabesh Adhikari, Chief Engineer of the project, said that the construction of the air cargo terminal building is currently underway. "Around five aircraft can be parked with some facility for push back area. This is a 4E category airport and we can accommodate Boeing 777-200, Airbus 330-300 aircraft, which are coming to TIA as well. The construction work of the project has been separated into two packages – international competitive bidding (ICB I and II) and works in both packages are going on in a parallel manner. The car parking area too is currently under construction. In order to achieve its progress, we have encouraged night work and hope to commence operations in mid-2020."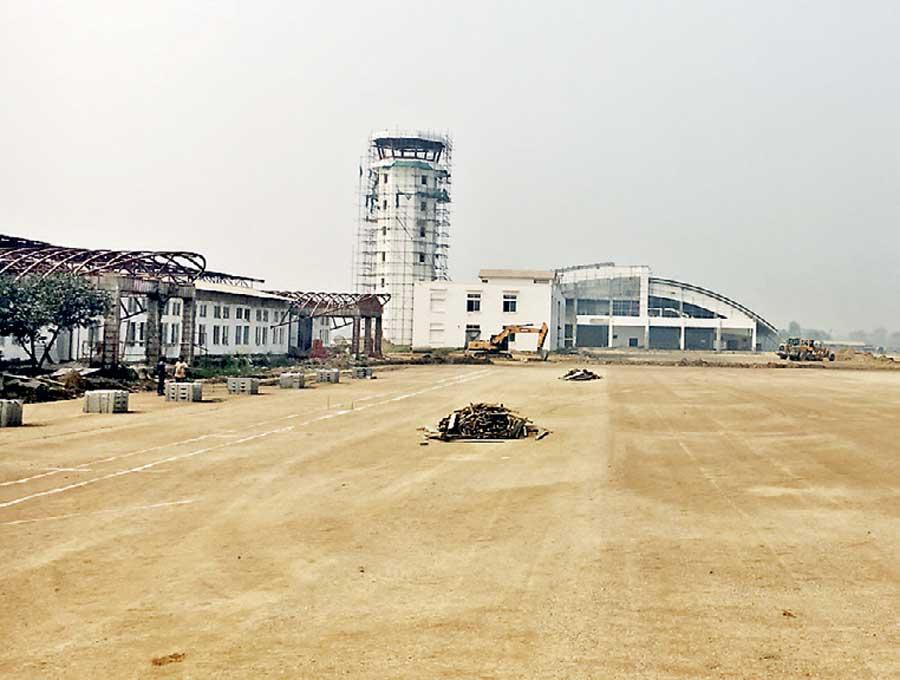 The contract was awarded to North West Civil Aviation Airport Construction Group, a China-based aviation contractor that has experience in constructing similar projects in the region. The project was supposed to complete in December 2017 but due to unauthorised contracts, government interventions, earthquakes, etc. the project has been delayed.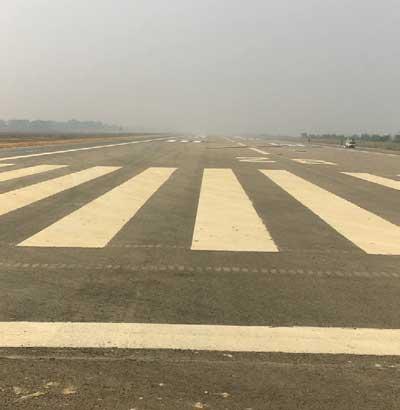 The project is estimated to cost Rs.6.23 billion, while ADB funding close to US $ 58.50 million. In addition to that, the OPEC Fund for International Development (OFID) is chipping in US $ 15 million as loan financing. The remaining cost is borne by the Civil Aviation Authority of Nepal.

In addition to Lumbini, which is 24 kilometres away from the new international airport, tourists can also make a trip to Pokhara and Chitwan situated three hours and one hour away, respectively.

Mirror Business also learned that Sri Lanka will be one of the first countries to start direct flights to Bhairawa, once the project is completed.