---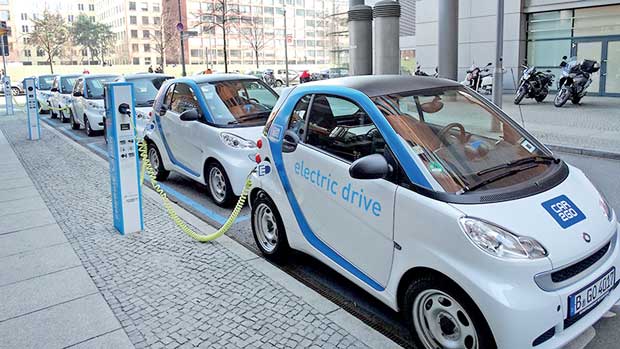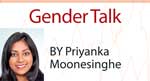 India has the second largest population and is the third largest emitter of green- house gases in the world. The country has a vision of projecting sustainable development in order to alleviate poverty. One of the methods is by aiming to sell only electric cars by the
year 2030.

This will enable India to reduce the harmful levels of air pollution that contribute to a 'staggering 1.2 million deaths per year' as well as reduce its dependency on oil importation to the current tune of US$150 billion annually. In comparison, Sri Lanka has shown meager registrations in electric cars –'at 9 units in May compared with 13 units in June (of this year), which is down from 528 units recorded in October of 2015'. On the other hand, our reliance on oil importation is immense. Notably, '76 percent of fuel imported is used in the domestic transport sector and the demand for this fuel is set to more than double by 2020 in Sri Lanka'.

Why is this a national security issue?
Energy security is arguably a non-traditional security threat. However, the threat is still a legitimate one. Given the current drought and subsequent water crisis in the Northern parts of the country coupled with the petroleum strikes in Colombo, it is rather apparent that resource wars are not impending wars of the future but are wars that will crop up in this generation. Thus, India's race to electrifying its car manufacturing process, which will save the country 'US$60 billion in energy costs by 2030' as well as the government's plan to 'expand its solar energy capacity', leave Sri Lanka lagging in terms of energy securitization.

Droughts, floods and epidemics currently plaguing Sri Lanka are perhaps beyond our full control. Yet our nation's heavy reliance on petroleum and the importation of luxury vehicles is redundant when we have full access to solar energy throughout the year and can therefore transition to renewable energy generated transport methods. Furthermore, when our neighbour is forging a greener, more sustainable path towards energy security then it makes sense for us to follow suit and capitalize on renewable energy generation in the South Asian region.

Such a transition is imperative for Sri Lanka. This is because, according to the Central Bank Annual Report, we are experiencing considerable demand-side pressures for energy. The demand for petroleum products in the energy generation and transportation sectors 'increased substantially in 2016, mainly due to the increased demand for transport service as well as the higher thermal-based power generation'. The report indicates that petroleum sales to the transportation sector grew by 8.7 percent in 2016 and domestic sales of petrol products increased by 16 percent in 2016 compared to the preceding year.

In this context of rising demand for both transport and power, as well as the fact that Sri Lanka is on the verge of attaining upper-middle-income status thereby fueling consumption of more privately-owned vehicles, our nation needs to have a sustainable transport plan. This plan must take into consideration the increased fuel and consumption demand patterns of the future.

However, the current state of affairs in Sri Lanka is that those within the ruling establishment 'pay no tax on their cars and state workers also get tax slashed cars while the ordinary citizens are squeezed with high taxes' on electric cars such as the Tesla brand. The government did cut taxes on mid-sized electric cars in 2016 from '2.7 million to about 1.7 million and the price of the Nissan Leaf - Sri Lanka's most popular electric car - is expected to come down by about a million rupees'.

Despite this, the politics of permits has supplanted any tax concessions given on electric cars, as larger tax concessions are being given to 'vehicle imports for senior executives in management and administration at state institutions and state co-operatives'. At a time when Sri Lanka is facing a debt-burden, one should not expect to see figures such as: the government's request for 'spending a total sum of Rs.288.2 million to purchase vehicles for several ranks of ministers' or the fact that according to the Ministry of Finance's own reports 'that revenue foregone due to concessionary vehicle permits in 2016 was Rs. 38.2 billion'.

Energy security in Sri Lanka is further compounded by the fact that there are supply-side issues that must be considered as well. Foremost is the problem of subsidization that occurs with regard to non-renewable resources. The Central Bank Annual Report for 2016 asserts that, although the government does not provide direct subsidies for the users of petroleum products and electricity, the financial losses made by these sectors, ultimately become a burden on the government budget. This is because, 'diesel and kerosene users are cross subsidised by petrol users although diesel users are not essentially low-income earners. Similarly, households with low electricity usage are being cross subsidised by high usage households, but this subsidy does not necessarily target the low-income households' .The Ceylon Electricity Board (CEB) has also faced issues in sustaining dependable energy via the national power grid due to a lack of capacity.

More self-reliant in energy generation
Given the multitude of demand and supply side pressures faced by our nation in regard to non-renewable energy sources, a move to solar and hydro powered electrification in the country could make us more self-reliant in energy generation and curb capacity and supply-side short falls. In spite of such economic indicators, Sri Lanka has pursued a path of exploring and developing oil and natural gas reserves in the country. We have partnered with US and French energy companies in developing natural gas and oil gas in the Mannar basin as well as more generally in the East Coast of the country.

The strategy has been to rely on non-renewable, thermal energy sources such as coal, which is a cheap commodity in the world market. Furthermore, the erratic weather conditions have made reliance on hydro and solar power energy generation difficult for the government. Not to mention the fact that the construction work of the Uma Oya Hydropower Project has faced implementation issues in the recent months.

Nevertheless, there has been some progress in the renewable energy sector in Sri Lanka. The Ministry of Power and Renewable Energy launched a new community based power generation project called 'Soorya Bala Sangramaya' in 2016. The purpose of this project is to promote self-energy generation in households and in industries. Such initiatives are guided by President Sirisena's commitment to fighting climate change, which he advocated at the COP 21 Climate Summit in Paris (2015), by stating the need to "decide on ways to secure our only common home, this fragile planet that we call earth, for our future generations".

The purpose of this article and the author's recommendation is to suggest one such way that we can fulfill our President's vision. A transition to electric cars to ease the demand-side pressures on fuel in the domestic transport sector and invest in supply-side non-renewable energy generation, will be a good practice in the short term for the government's next budget and in the long term will secure a more sustainable future for Sri Lanka and its people.

(The author Priyanka Moonesinghe is a Research Analyst at the Institute of National Security Studies Sri Lanka (INSSSL). This article does not reflect the stance of INSSSL or the Government
of Sri Lanka)