---
Efforts are underway to form a Cyber Security Authority this year, the Ministry of Technology announced yesterday.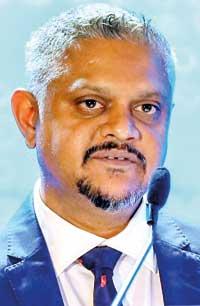 Kanaka Herath

State Minister Kanaka Herath addressing the Cyber Security Conference in Colombo shared the update while pointing out the importance of cyber security to the government.
He shared that the Cyber Security Act has been translated and will be submitted to parliament following approval from the Attorney General. The passing of the Act will pave the way to set up the Authority.

The State minister assured that by establishing the Cyber Security Act, which aims to eliminate the risk of misuse of digital systems in Sri Lanka, the media will not be censored.
The Cyber Security Act aims at protecting the privacy of citizens from the harsh consequences of digitalisation, as well as the data of individual institutions in the public and private sectors.
"The Cyber Security Act is supposed to secure individual and organisational data in the public and commercial sectors, as well as execute activities such as website security. There will be no social media censorship without it. Social media users are sometimes interested in this as well," said Herath.
"We shall be able to safeguard our country from cyberattacks as well as personal risks and difficulties if this Act is implemented. In our nation, children's lives have been lost as a result of certain social media activity," he stressed.
As per the latest ranking of the National Cyber Security Index (NCSI), Sri Lanka has advanced to 69th position in 2021 from the 98th Position in 2020 out of 160 countries.