---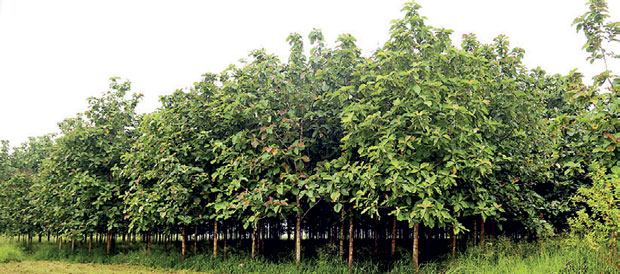 The International Day for the Preservation of the Ozone Layer falls on Saturday, September 16 and Sadaharitha Plantations, as the leader in the business of commercial forestry will commemorate the occasion by inviting the nation to join hands with them and contribute to making our planet green
and fertile.

Afforestation is a cost-effective way of reducing greenhouse gas emissions that endanger the fragile shield of gas protecting the Earth from harmful ultraviolet rays of the sun. Without this delicate Ozone Layer, life will not exist on the planet. The date commemorates the 1987 signing of the Montreal Protocol on substances that deplete the
Ozone Layer.

This year the theme is "Ozone Layer Protection: The mission goes on."Controlled use of ozone-depleting substances has contributed significantly to global efforts to address climate change, protecting the planet's ecosystems for future generations.

The Chairman of Sadaharitha, Sathish Navarathna explained "Our Company has over 2000 acres of forestry and our business has thrived for 15 years where we grow Sandalwood, Teak, Mahogany, Rambutan and most importantly Agarwood that has great potential to earn foreign exchange for the country. Over 26,000 customers have invested in our commercial forestry and are contributing to reducing greenhouse carbon emission directly. As a responsible and ethical business organization, we always value the concept of people, planet and profit which will lead us into a sustainable future for us and our progeny."

One way some tropical countries are reducing deforestation is through participation in the United Nations' Reducing Emissions from Deforestation and Forest Degradation (REDD) programme. REDD essentially works to establish incentives for the people who care for the forest to manage it sustainably while still being able to
benefit economically.

Efforts of Sadaharitha to cultivate commercial forestry are a good example. The Company has provided either employment or income generating opportunities to nearly one thousand villagers living in areas close to Sadaharitha forestry projects in the low country wet zone areas.

"Our efforts are not restricted to a special day or two, but throughout we practice eco friendly habits. The future of business organizations lies upon how well they respond to preserving the environment within their operations. While many other companies are striving to do this, we are already there" Navarathna further added.