---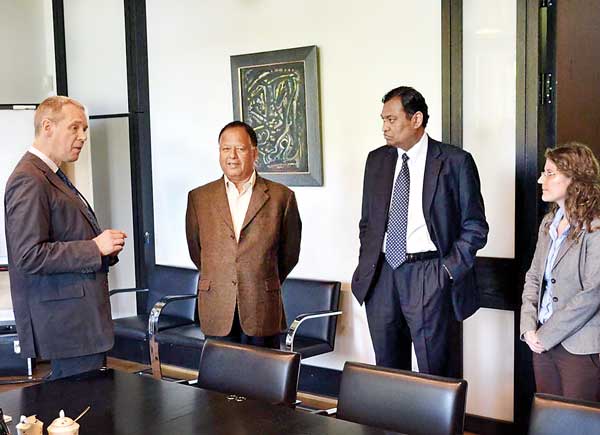 During the recent visit to Berlin, Dr. Sarath Amunugama, Minister of Special Assignments met senior officials of the Friedrich Naumann Foundation (FNF) to discuss ways to strengthen cooperation between Friedrich Naumann Foundation and Sri Lanka.

Dr. Amungama said that Friedrich Naumann Foundation was actively involved in Sri Lanka during the past few decades and welcomed the re-establishment of its cooperation activities in Sri Lanka. He emphasized that FNF could assist with its SL government particularly in the area of good governance, national reconciliation and Free Media.

Dr. Amunugama further said that Sri Lanka could profitably engage in a study of the German political system and its provisions for the devolution of power. FNF could reach out to cross section of the society to emphasize the liberal philosophy advocated by the Friedrich Naumann Foundation for the greater benefit of both countries.