---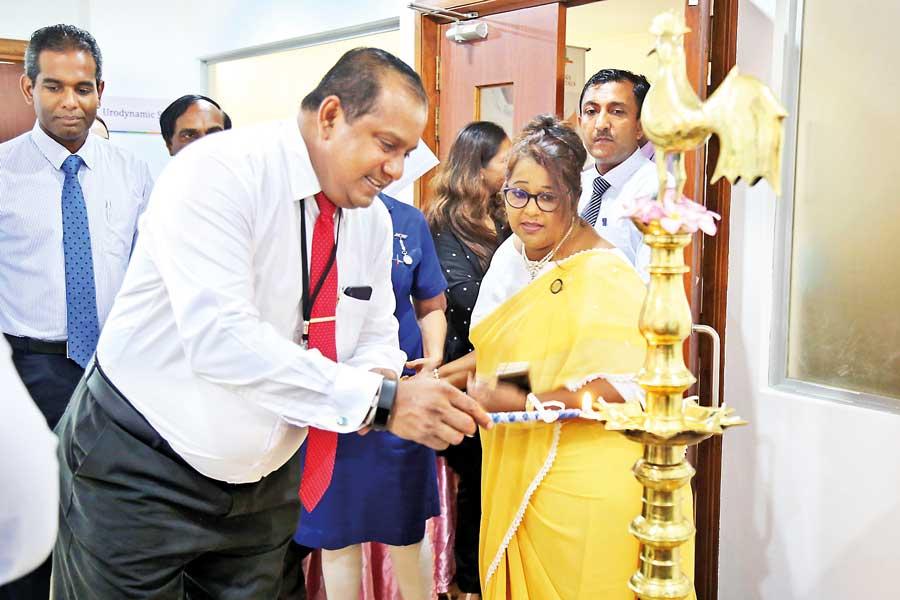 Lanka Hospitals Group Chief Executive Officer Dr. Prasad Medawatte is seen lighting the oil lamp at the opening of the first one-stop Urology Care Centre in Sri Lanka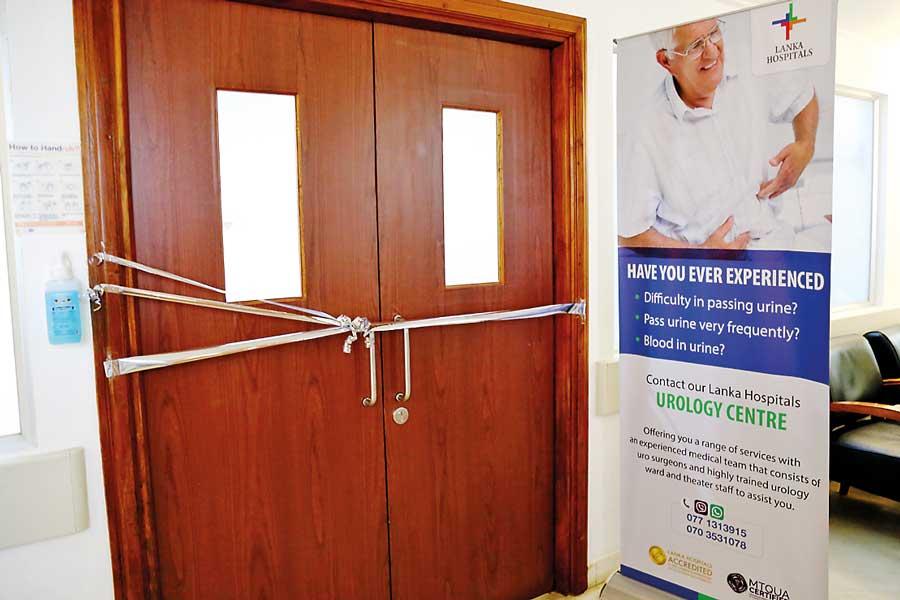 The Urology Care Centre on the official opening day at Lanka Hospitals
Lanka Hospitals, the internationally accredited multi award-winning private healthcare provider launched the first full-fledged, one-stop Urology Care Centre in Sri Lanka for all urology related needs.

The Urology Care Centre is designed for the treatment of problems related to the kidneys, ureters, bladder, urethra and the genitalia including male and female sexuality related conditions.

The centre comprises a team of urological surgeons, nephrologists, general surgeons, endocrinologists and a resident consultant radiologist to conduct diagnostic scans, while offering timely treatment with cutting edge medical technology for urological diseases. The main advantage offered by the centre is that patients can be assessed and can undergo a range of investigations during a single visit.

These investigations could include Uro-Flowmetry (a test that can indicate an obstruction in the urinary tract such as an enlarged prostate), Ultra Sound Scan, Flexible Cystoscopy, Urodynamics, Prostate Biopsy, Kidney Biopsy, Hormonal Assessments and GU Pelvic Scans.

Commenting on the opening of the first one-stop Urology Care Centre, Lanka Hospitals Group Chief Executive Officer, Dr. Prasad Medawatte said, "With an ever increasing elderly population, there is a considerable increase in genito-urinary system related diseases in Sri Lanka. Therefore a larger number of people are now in need of investigations, radiological interventions, genito-urinary tract and sexuality related procedures and surgeries. "While offering such services, the Mens Wellness Centre already established at the hospital improves quality of life of males in a comfortable and caring environment. Our one-stop Urology Care Centre at Lanka Hospitals will fulfill this need."

"The maximum time duration for a single visit, including clinical assessment, investigations and minor procedures, at the one-stop Urology Care Center at Lanka Hospitals will be approximately 3-4 hours. One advanced investigative procedure available in the clinic is Urodymanics, which is a procedure that evaluates how well the bladder, sphincters and urethra are functioning in storing and releasing urine.

"Urodynamic tests may be recommended for symptoms such as frequent, nocturnal, painful or involuntary urination. The clinic also provides the invaluable services of urology nurse counseling and procedural training," Consultant Urological Surgeon, Prof. Ajith Malalasekera stated.

Lanka Hospitals is the first hospital in Sri Lanka to be awarded some of the most prestigious accreditations in the world for its healthcare service standards including the Joint Commission International (JCI) accreditation since 2014, and currently holds the world respected Medical Tourism Certification from the Medical Travel Quality Alliance (MTQUA).
Furthermore, Lanka Hospitals Diagnostics (LHD) is the only Sri Lankan laboratory to be accredited by the prestigious laboratory accreditation body, College of American Pathologists (CAP).