---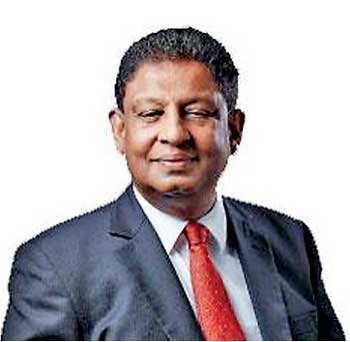 LB Finance PLC saw its margins coming under pressure as the funding cost escalated and the new loans and leases showed signs of slowing down during its most recent quarter but the company managed to maintain profitability, LB Finance interim financial accounts showed.

The interest income of the fourth largest finance company in the country grew by 28 percent year-on-year (YoY) to Rs.5.5 billion but the corresponding cost of the funds spiked 54 percent YoY to Rs.2.6 billion, resulting in a net interest income of Rs.2.6 billion, up by a modest 10 percent YoY for the April-June quarter (1Q18).
The pace at which the interest expense grew demonstrated the pressure exerted on the interest margins. Hence, the company managed to report a net profit of Rs.940 million or Rs.6.79 a share compared to Rs.911.7 million or Rs.6.58 a share during the same period last year – an increase of modest 3.0 percent YoY.

LB Finance, with an asset base of little under Rs.110 billion, loaned Rs.3.2 billion for the quarter, relatively slow, but better than some of the small commercial banks in the country. "LB Finance continues to display remarkable resilience and growth even amidst the prevailing challenges in the external environment," LB Finance Managing Director Sumith Adhihetty said in a statement.
The company has a total loans and leases book of Rs.93 billion.

LB Finance is also one of the main microfinanciers in Sri Lanka but the sector is currently undergoing some challenges with rising delinquencies as some borrowers have taken loans from multiple companies and are now in a debt trap.

In a bid to avoid the issue being spiralled into a much larger socio-economic issue, the microfinance sector is expected to come under the Credit Information Bureau (CRIB) by the end of the year.
While the specifics are not clear, the provisions made against the possible bad loans of the company tripled to Rs.68.6 million from Rs.22.5 million a year earlier.

Meanwhile, the company increased its customer deposits by Rs.4.8 billion, a commendable growth, given the competition from the banks and similar finance companies.

The company now has a total deposit portfolio of Rs.65.2 billion.

The investment vehicle of business magnate Dhammika Perera, Vallibel One PLC, together with Royal Ceramics Lanka PLC, held a 77.83 percent stake in LB Finance PLC.

SBI Ven Holdings Pte Ltd, an investment holding company that is part of Japan's SBI Holdings, Inc., held 1.15 percent in the company being the fourth largest shareholder.