---
Several key strategic decisions relating to the tyre business were taken at a conference in Colombo this week when manufacturing giant CEAT Limited conducted its annual sales and regional conference in Sri Lanka for the first time.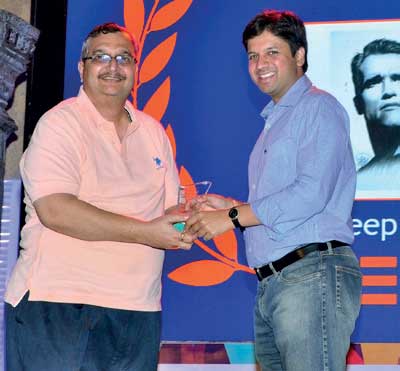 More than 200 delegates, 188 of them from India, congregated in Colombo for this event which included a gala awards nightat the Hilton Colombo and an outbound training programme in Bentota. Some of India's best known business leaders including Anant Goenka, Managing Director of CEAT Limited were among the senior delegates that participated.
The producer of more than 15 million tyres a year and a strong player in global markets, CEAT Limited is the flagship company of RPG Enterprises, one of India's fastest-growing business groups, with a turnover of US$ 3.5 billion. CEAT India has a 50 per cent stake in the CEAT-Kelani joint venture that meets half of Sri Lanka's tyre requirements.
"We are delighted that CEAT India chose Sri Lanka as the location for its annual conference," CEAT Sri Lanka Managing Director Vijay Gambhire said. "Besides being an endorsement of the country's attraction as a location for such important events, it also provides an opportunity for closer interaction between executives of the two companies and promotes understanding of corporate cultures." CEAT is built on a corporate ethos of reliability, dynamism and toughness. The company is committed to innovate, rebuild and help millions of vehicles go the distance.A global tyre brand present in 110 countries, CEAT is an acronym that stands for CaviElectriciAffini Torino, or Electrical Cables & Allied Products of Turin, with origins that date back to 1924 in Italy.
In Sri Lanka, CEAT's manufacturing operations encompass the radial, commercial, motorcycle, three-wheeler and agricultural machinery segments. The brand accounts for market shares of 30 per cent in the radial segment, 51 per cent in the Truck/Light Truck category, 54 per cent in the 3-Wheeler segment, 17 per cent in the motorcycle segment and 72 per cent in the agricultural tyre category.