---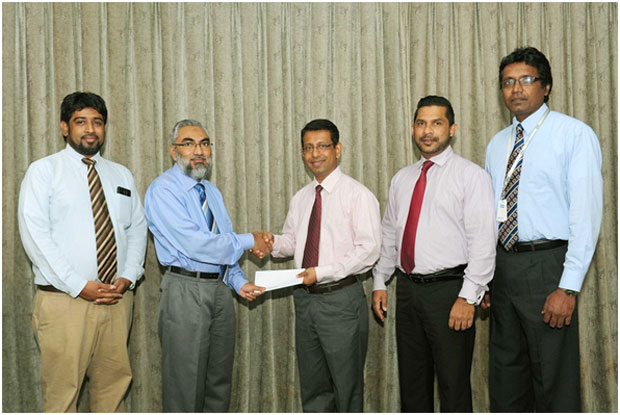 The 25th Annual Interbank Quiz Competition organized by the Clearing Association of Bankers (CAB) is to be held on April 29 (4:00 p.m. onwards) at the Galadari Hotel.
The competition, which is open to all commercial, development and savings banks and financial institutions has already received an overwhelming response with over 40 teams including the defending champions, HNB 'A' team and last year's runner-up, People's Bank team.
The Interbank Quiz is both competitive and a lot of fun. The objectives of this annual event are to foster the rapport among bankers, encourage interbank fellowship and impart knowledge on varied subjects such as current affairs, law relating to banking and finance, international trade, sports, entertainment, etc. As in the past years, the Quiz Master will be Ravi Molligoda.
One should also be keen to know how the Inter Bank Quiz will be worked out. Each team should comprise five members who will face the Quiz Master together and there will be five such rounds on the given subjects and each round will have 10 questions.
The principal sponsor of the quiz is Pronto Lanka (Pvt.) Ltd and Transnational BPM Lanka (Pvt.) Ltd while AB Securitas (Pvt.) Ltd has taken on the role of co-sponsor.
The CAB is an association formed by the staff of the cheque clearing departments of all commercial banks in Sri Lanka, National Clearing House, Lanka Clear (Pvt.) Ltd and the Central Bank of Sri Lanka.
The CAB was formed with the objective of 'enhancing the knowledge of bankers as well as to promote goodwill, understanding and fellowship among bankers engaged in clearing and to acquire cutting-edge technology in the world with regard to clearing for member banks.'
The association has been able to fulfil these objectives with many activities performed islandwide with a large participation.
The CAB currently constitutes more than 400 life members from the banking fraternity and the incumbent President is Upul De Silva, Manager IT, People's Bank. The association has been striving hard to make the quiz programme popular and the most sought-after annual event of the banking fraternity.