---
A total of 60 Sri Lankan housemaids who had suffered from various harassments at their Kuwait households arrived at the Bandaranaike International Airport (BIA) at 6.15a.m, The Sri Lanka Bureau of Foreign Employment (SLBFE) said.
They were brought back to the country by the intervention of the Foreign Employment Bureau and the Sri Lankan Embassy in Kuwait.
"Forty-five housemaids were sheltered at the Suraksha Detention Centre and another 15 maids who were in the custody of the Kuwait Police," the Bureau said.
The SLBFE said 14 housemaids had provided with travel fare by the Sahana Piyasa of the SLBFE welfare centre.
It said that 173 more housemaids were waiting at the Sri Lanka Embassy in Kuwait to return to Sri Lanka.
Several housemaids claimed that they were not given salary but were assaulted and tortured.
"We all escaped from the houses where we served and went seeking the shelter of Suraksha Detention Centre at the Sri Lanka Embassy in Qatar," the housemaids said. (Chaturanga Samarawickrama and T.K.G. Kapila)
Video by Peasad Muthukuda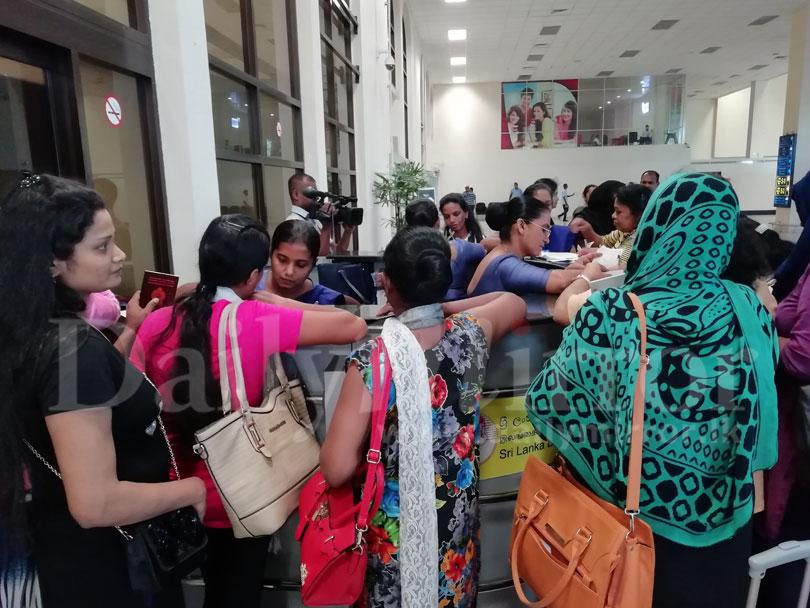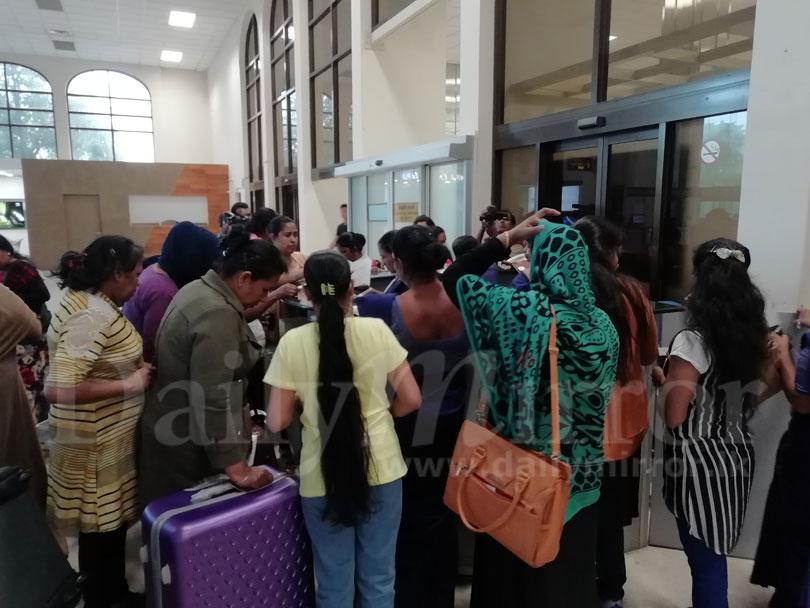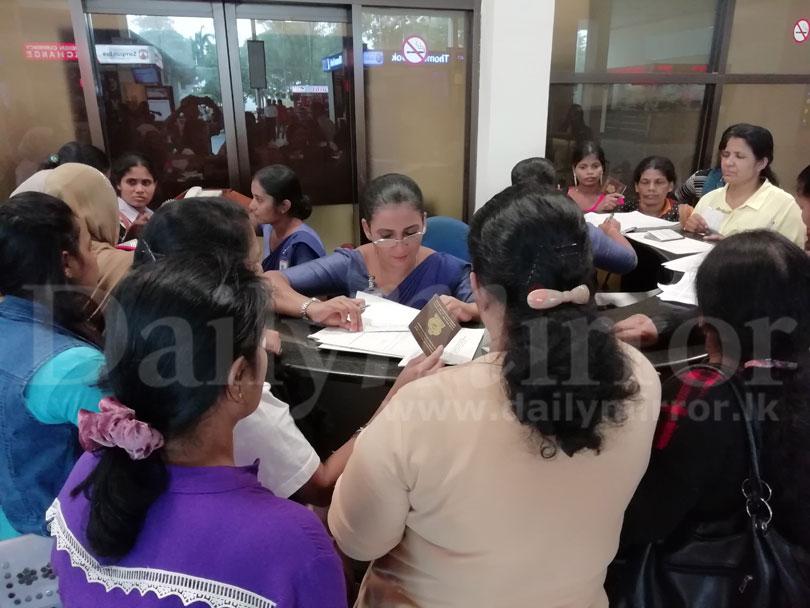 Pix by T.K.G. Kapila